ADULT CLASSES
We have a variety of adult classes! Many of our classes are on a rolling admission and some are drop-in to offer a bit of flexibility for busy lives.
---
INTRO TO PHOTOSHOP
Aug 10, 24, 31, Sept. 7– No class Aug 17th
Thursdays 6-8pm
4 class session: $100 Non-members/ $90 Members
Do you need to enhance or touch up family memories or artistic photographs?
We are offering class instruction on how to resize, edit, crop and save your photos. Beginners or advanced computer users welcome.
Bring your photos on a flash drive, hard copies to scan, or a camera with cord to connect to a computer or all of the above. No CD's. After you learn the basics you can use our computer lab for the remainder of the sessions to work on your own
or learn some advanced techniques from our most excellent instructor John.
Limited class size. Call Deb to register 508-961-3072
---
HAND AND WHEEL FOR ADULTS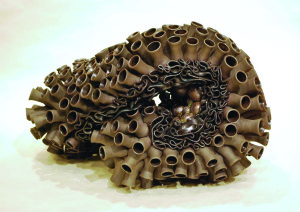 All welcome.
$25 Tuition – $22 for Members
Additional $25 for 25 lb of clay, glazes and firing.
Pay as go instructional clay classes from beginner to more advanced students.
Classes will be held at 608 Pleasant St. New Bedford Art Museum.
Open Clay Studio
If you are unable to meet on Thursdays 6-8 pm for our adult clay class and can work independently we are now offering open studio clay for adults. No instructor is provided. Call and reserve your day and time. Open studio is available when the clay studio is not being used for our regularly scheduled classes and New Bedford Art Museum gallery and office hours. Same price as adult clay class. See above.
Call Deb to make arrangements.
---

ADULT Abstract PAINTING
Thursdays: September 14 to November 2, 2017   (8 weeks)
6:00-8:00 pm
COST:$200.00 Non-members / $180.00 Members
Call Deb or Alanna to pre-register by September 2, 2017.
This class is designed for those who are intrigued by abstract art and want to learn to paint in this free and individual style. Using acrylics, students will discover how to organize the canvas through the basic elements of shape, color, texture, and design, rather than realistic subject matter. This process will yield works of art that are uniquely your own expression.
Appropriate for both beginning and intermediate students.
Supply List for class:
Acrylic paints in red, yellow, blue, black and white
Pad of white drawing paper (14" x 17")
Stretched canvas (16" x 20")
Assorted sizes of brushes for acrylic
Palette knife
Pad of disposable palette paper
Catherine Carter has taught drawing, painting, and design at colleges and museums for 15 years. She has a Master of Fine Arts degree in painting from the University of Massachusetts Dartmouth, and currently, works at Hatch Street Studios in New Bedford. Her artwork may be viewed on her website: CatherineCarterPainting.com
---
ADULT PAINTING CLASSES WITH RYAN SANTOS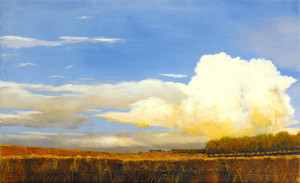 New Session: September 14 to November 2, 2017 (8 weeks)
Thursdays, 6-8 pm
$200 Non-members, $180 Members for all 8 weeks
Call Deb to register 508-961-3072
Register by September 2, 2017
Oil Painting in the Shadow of the Masters
Learn oil painting and the classic methods used by the old masters. Using traditional tools, learn the skills to create and propel your art to the next level. Students will be given a photograph of a still life or landscape that Ryan will provide for the class. The instructor will work along side the class so comparisons can be made and creative changes will be possible.  Returning students can decide on your own subject or finish previous unfinished work. Intermediate and advanced participants can bring in still life objects or if you would prefer a landscape please bring a photograph with you. Clip-on lights are needed. If you have some please bring them with you.
Ryan Santos is an illustrator and painter that was trained and exhibited in New York City as well as New England. This New Bedford native currently makes the South Coast his home.
Download the painting class supply list HERE
---
OPEN Life Drawing Studio
Life drawing will be starting again this fall. Watch for first session date!
Coordinator: Patty White.
Level B classroom
Cost is $10 per person
Come draw from a live nude model. No instruction. Bring all your own drawing/painting gear. Short and long poses.
---
WATERCOLOR CLASS
New Session Starting in Fall
$100 Non-members/ $90 Members
Supplies, not included-see supply list below.
This course is designed for all levels — for those who would like to try watercolor painting and may not know where to start, and for others with varying levels of experience. After a brief introduction, students will explore different techniques, while working on the landscape, still life, figurative, and/or imaginative painting, in a nurturing environment. Emphasis is placed on giving individual attention to each student. Participants should bring,
to the first class, whatever watercolor supplies they have on hand. Pre-registration required.
Patricia White is an illustrator, painter, and gallery instructor associate
at the Museum of Fine Arts Boston.
---
 To register, call our Studio Arts Director, Deb Smook at 508-961-3072.
---
New Bedford Art Museum/ArtWorks! reaches out to the following communities and beyond to engage a diverse audience, offer exemplary educational programming and provide a vibrant center for the arts: New Bedford, Marion, Mattapoisett, Dartmouth, Westport, Rochester, Wareham, Acushnet, Freetown, Berkley, Swansea, Fall River, Fairhaven, Middleborough, Bristol, Newport and Providence.