ADULT Programs
We have a variety of adult classes and workshops for those who love to learn! Many of our classes are on a rolling admission and some are drop-in to offer a bit of flexibility for busy lives. Check back often to see new opportunities.
---
Flights of Fancy
1 Day Printmaking Workshop with Corinne Rhodes
Date:  September 29, 2018
Time: Saturday 10 – 4 pm
Cost: $90 Member/ $100 Non-Member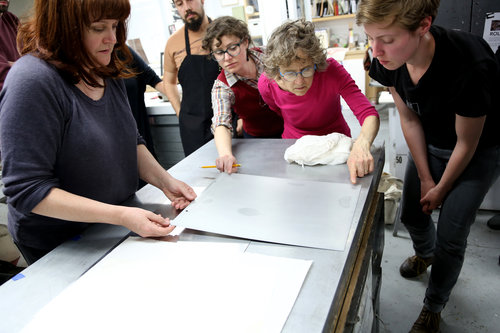 Join us at the New Bedford Art museum with renowned artist Corrine Rhodes! Referencing the beautiful, hand-colored prints of John James Audubon, we will learn how to create our own prints of birds (based upon photographs, drawings, paintings or other imaginary) by using hand-cut linoleum to create a variety of lines, from fine and delicate to bold and gestural.
Saturday September 29: we will learn the techniques to prepare plates for collagraph and  intaglio printing and use monotype to add color and interest.
To register for this class CLICK HERE!
---
ADuLT Digital Comic class 
4 Week Class With Fitzcarmel La Marre
Date: October 4, 2018 – October 25, 2018
Time: Thursdays 6 – 8 pm
Cost:  $112 Member/ $125 Non-Member
Want to know how to get from concept to production on your comic book or graphic novel?
Be a part of the creative process, going from thumbnail & layout sketches to scanning inked pages and setting up the files for printing or web (and more)., using pencils, pen & ink, and the Macintosh platform Adobe Creative Suite (PhotoShop, InDesign, Illustrator). You will be guided to create  your own graphic page along with the instructor as he creates a page from his project. You can jumpstart that idea into a visual reality!
Guided by artist Fitzcarmel LaMarre, creator of the" New Deadford" graphic novel.
To Register for this class: CLICK HERE!
---
Intro to Drawing
6Week Class With Catherine Carter
Date:  September 27, 2018 – November 1, 2018
Time: Thursdays 6 – 8 pm
Cost: $135 Member/ $150 Non-Member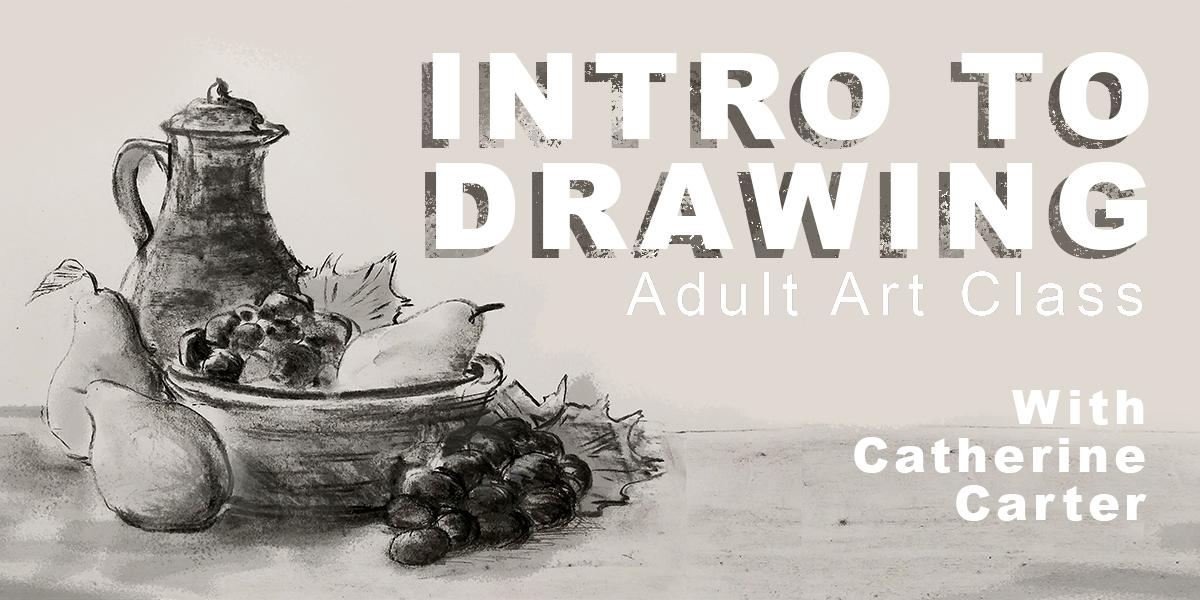 Anyone can learn to draw! You just need clear, detailed instructions and a little encouragement. Join Catherine Carter to discover the world of line, form, value, and composition. We will work from direct observation, using basic materials and classical methods. Students will complete the course with the ability to create realistic depictions of still-life objects, botanical subjects, portraits, and other traditional subject matter.
Catherine Carter has taught drawing and painting classes to all ages and levels at college programs and art museums for more than 20 years. She has exhibited her own paintings extensively, including shows at the United States Embassies in Oman and Cameroon. She received a Master of Fine Arts degree in Painting from the University of Massachusetts Dartmouth, and currently resides in New Bedford.
To Register for this class: CLICK HERE!
---

Clay Handbuilding and Pottery WHEEL FOR ADULTS
Date: Every Thursday
Time:  6:00 – 8:00 pm
Cost: $22 Member/ $25 Non-Member
Date: Every Saturday
Time:  10:00am – 12:00 noon
Cost: $22 Member/ $25 Non-Member
There will be no class Saturday September 29th 2018.
Complimentary 2lbs of clay is provided for first class.  Additional cost  clay on subsequent classes; 5$ per 5 pounds. Low fire glazes and firings included.
To CLICK HERE to register for a class and pay, or call the museum at  508-961-3072
Open Clay Studio
For our advanced adult clay students who can work independently we are now offering open studio time during the week and weekend. No instructor is provided. Open studio is available during New Bedford Art Museum gallery and office hours when the clay studio is not being used for our regularly scheduled classes. Call to schedule your time slot.
Cost: $9 per hour for members, $10 per hour for non-members
Adult students interested in doing open studio must either take one adult clay drop-in class, or  schedule a meeting ($10 for an hour) with the studio manager to review studio rules and practices.
Call Deb (508-961-3072) to make arrangements for Open Studio.
---
---
New Bedford Art Museum/ArtWorks! reaches out to the following communities and beyond to engage a diverse audience, offer exemplary educational programming and provide a vibrant center for the arts: New Bedford, Marion, Mattapoisett, Dartmouth, Westport, Rochester, Wareham, Acushnet, Freetown, Berkley, Swansea, Fall River, Fairhaven, Middleborough, Bristol, Newport and Providence.