Call For Entry
New Bedford Art Museum/ArtWorks! has frequent opportunities for artists to sell and exhibit their artworks. Check the Call For Entry page regularly for new calls.
---
---
CALL
New Bedford Art Museum/ArtWorks! (NBAM/AW!) is seeking artists and pet enthusiasts alike to submit their artworks to Who Saved Who?  an exhibition that explores our relationships with beloved pets and animals through creative expression.
ABOUT THE SHOW
Folklore offers the concept of the familiar, a magical animal spirit or supernatural entity that would assist witches in their practice of magic. Over the years, the role of domesticated animals such as cats, birds, dogs, small reptiles, and rodents has evolved from a spiritual guide to companion or pet. The relationship between pet and human, however, is not without a little magic. Magical thinking aside, scientists are intrigued by our attachments to our pets. Pets have practical uses too, working animals such as service ponies and therapy dogs aid humans with physical and emotional differences. Dogs, mousers, falcons, and ferrets are employed by humans for hunting purposes. Pigeons, horses, dolphins and even elephants have been utilized in times of war, and let's not forget Bubbles and other show-biz animals. Work animals aside, probably the most profound human-pet interactions are emotional ones. Why are people so obsessed with their dogs? How did cats come to dominate the internet?
Who Saved Who? is an exhibition that explores the bond between humans and their pets that reaches beyond the general use of animals to a strange and magical human-animal attachment. A mix of curated, professional artworks — including renowned artist William Wegman — and images selected from a community open call for creative expressions of beloved pets, this exhibition illustrates the universal bond between humans and their familiars.
DATES
Call open: Sep 28, 2018 – Nov 5, 2018
Submission deadline: Monday, November 5 (by 5PM EST)
Selected artists informed: Nov 9, 2018
Public voting: December 1 – December 12, 2018
Opening Reception: Thursday, December 13, 2018 from 6-8 PM
Exhibition Dates: 11/30/2018 – 3/3/2019
JURORS
Works will be selected by exhibition curator Jamie Uretsky, Museum's exhibition committee, and special guests (TBA).
ENTRY FEE
$25 for up to three images, Non- Member Price
$25 for up to five images, Museum Member Price
CLICK HERE TO SUBMIT PAYMENT ONLINE
A percentage of proceeds from all entry fees will be donated to Lighthouse Animal Shelter in New Bedford, MA.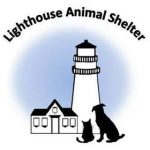 Can't pay online? Send us a check or pay over the phone.
Checks payable to New Bedford Art Museum/ArtWorks!
608 Plesant Street, New Bedford MA 02718
(508)961-3072
PRIZES
This call has cash prizes! Here's how the judging works: after the artworks have been selected for the exhibition and installed the public will be invited to visit the show between December 1 – December 12, 2018, and vote on their favorite artworks. Winners will be announced at the opening on Thursday, December 13th!
Best in Show – $60 cash prize, 1 year Museum Membership (Friend Level $150 value + North American Reciprocal Membership)
Top Dog – $40 cash prize, 1 year Museum Membership (Friend Level $150 value + North American Reciprocal Membership)
Cat's Meow – $20 cash prize, 1 year Museum Membership (Friend Level $150 value + North American Reciprocal Membership)
Pawsitively Pawesome (3) – NBAM/AW! swag and bragging rights!
Click here for more information on NBAM/AW!  Friend Level Membership perks.
What's North American Reciprocal Membership (NARM)?
It is a free pass to all of these Museums. Want more information about NARM perks? Click here.
CATEGORIES FOR ORIGINAL ARTWORK
Painting, drawing, mixed media, sculpture, photography, ceramics, fiber, metals, glass, wood, installation, printmaking, performance, sound, digital media and video.
Video artists are required to provide their own AV equipment with headphones.
Selected works intended to be hung on walls must be suitably framed and wired for hanging prior to drop off at NBAM/AW!.
HOW TO APPLY
All entries must be submitted electronically.  Images and image list are to be submitted by Monday, November 5, 2018 at 5 PM (no exceptions) to [email protected]
Images should be in JPG format and be between 72-100 dpi. Video, sound, and performance work can be submitted via link to youtube, vimeo, or personal website.
Each file should be named as follows: Last name and abbreviated title.
Professional images are encouraged. Museum staff members are not available to aid in the editing or generation of images.
EXAMPLE
Smith_mrcats.jpg
Smith_tree.jpg
Smith_nbb.jpg
Emails should also include a title list which consists of the following: Name, Phone number, Mailing address, Email, Title, Materials, Size (LxWxH), Year the piece was created, and the declared insurance value.
EXAMPLE OF TITLE LIST
Sally Smith
333 Unicorn Rd., New Bedford, MA 02740
PH: (555) 555-1234
Email: [email protected]
Mr. Cats, acrylic on panel, 2014, 24×36" $2500
Tree Frog in the Breeze, mixed media 2014, 4×8" $400
New Bedford the Beautiful, oak & maple with varnish 2014, 4x2x5' $10,000
Sr. Barksalot, video 2018, $500 link: www.link.example
---
---
New Bedford Art Museum/ArtWorks! reaches out to the following communities and beyond to engage a diverse audience, offer exemplary educational programming and provide a vibrant center for the arts: New Bedford, Marion, Mattapoisett, Dartmouth, Westport, Rochester, Wareham, Acushnet, Freetown, Berkley, Swansea, Fall River, Middleboro, Bristol, Fairhaven, Newport and Providence.