Current Exhibitions
---
---
Skylight Gallery 

2018 MEMBERS EXHIBIT 
11/2/2018 – 3/17/2019
The artists selected by guest juror Allie Foradas Associate Curator of Visual Art at Mass MoCA for this year's members exhibition are:
Phyllis Adams, Colette Brésilla, Milton H. Brightman, Mary Belden Brown, Daniel Cooney, Kevin Cross, Scott Currier, Linda DiFrenna, Katrina Ellis, Deb Ehrens, Gabrielle Coyne Giblin, Kim Goddard,Sally Goodman, Helen Granger, Pamela Hoss, Mary N. Hurwitz, Jill Law, Jane McKeag, Dora Atwater Millikin, JP Powel, Corinna Raznikov, Roy St. Christopher Rossow, James R Sears, Robert Sewell, Susan Strauss, Andrew Tedesco , Skip Treglia, Andrea Warner, Nancy Whitcomb, and Nicole Winning
---
HERITAGE GALLERY

WHO SAVED WHO?
11/30/2018 – 3/3/2019
Reception: Friday, 12/14/2018 from 6 – 8PM
Portion of Proceed will Be Donated To Lighthouse Animal Shelter
Who Saved Who? is an exhibition that explores the bond between humans and their pets that reaches beyond the general use of animals to a strange and magical human-animal attachment. A mix of curated, professional artworks (including renowned artist William Wegman) and images selected from a community open call for creative expressions of beloved pets, this exhibition illustrates the universal bond between humans and their familiars.
Exhibiting Artists:
Abigail Jones, Carol Lew, Colleen Kiely, D.A. Terzian, Dana Schildkraut, Denn Santoro, Erik Grau, Heidi Reynolds, Jane Bregoli, Jane O'Hara, Janice Hodson, Kathleen A. Kneeland, Kim Silva, Lori Bradley, Julian Holland, Margaret Flaherty, Margaret Middleton, Nancy Spears Whitcomb, Penina Gal, and video works by William Wegman.
---
New Bedford Art Museum/ArtWorks! hopes Who Saved Who? will capture your heart and bring us together over a common love – our pets. We aim to present exhibitions of the highest quality, providing educational activities, lectures, before- and after-hours events, and many others.
Your donation will help support free and reduced cost 
Who Saved Who?
 programming
for visitors of all ages, from pre-school children to adults. A portion of proceeds will go to the
Lighthouse Animal Shelter. 
Boop the Snoot – $75
includes web mention
Paw It Forward – $250
includes web and print mention
Wagging Tails – $500
includes web, print mention, name on the gallery wall
Thank you to our Partners and Sponsors: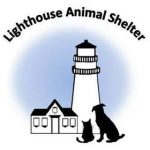 ---

TURTLES ALL THE WAY UP
Works by John O'Donnell
February 6 – May 26, 2019
Opening reception: Thursday, 2/14/2019 from 6 – 8 PM
John O'Donnell is a printmaker and new media artist who appropriates images and objects relating to art history, popular media, and consumer culture to create rough-hewn assemblages, performances, and videos.
Turtles All The Way Up features a series of sculptures that use the language of toys to reference a crude generalization of Eastern sensibilities often drawing on Buddhism and Hinduism. O'Donnell uses toys, manufactured in China and imported to the west to critique and embrace an arrogant American sensibility and explore the affordable escape inherent to the nostalgic toys he repurposes.

Swamp of Love
O'Donnell will be presenting a special Valentine's Day performance, sponsored by Whaling City Sound, titled Swamp Of Love, at 7:30 PM on February 14, 2019.

---