Call for Employment
New Bedford Art Museum/ArtWorks! is run by a hard-working, full-time & part-time staff, as well as, volunteers and interns.
---
Visitor Assistant
New Bedford Art Museum/ArtWorks! is seeking a year-round, part-time Visitor Assistant who is a friendly, enthusiastic, and outgoing individual. The Visitor Assistant loves to share knowledge and takes pride in serving and delighting NBAM visitors. The Visitor Assistant is a front-line ambassador for the New Bedford Art Museum/ArtWorks!, welcoming visitors and handling admissions, membership, retail, and providing a variety of administrative support functions including visitor and telephone reception. Other duties in support of the Art Museum's events and activities will be greatly enhanced by a flexible attitude and desire to make contributions to the success of team projects. The Visitor Assistant is cheerful, poised, and outgoing with strong interpersonal and communication skills.
Specific Duties
· Operate the Museum's front desk and provide positive customer service experiences to all Museum guests and potential facility rental clients
· Facilitate daily sales for admission, as well as class, membership, and shop sales
· Provide general information about the Museum and its exhibitions, Shop, facility rentals, classes, and upcoming events
· Keep attendance, humidity and temperature records
· Assist with development and exhibition mailings as needed
· Displaying Shop merchandise and making it appealing and interesting to visitors
· Maintain and update Museum Shop inventory in the database
· Distribute and manage phone messages for staff
· Duties and special projects as requested by supervisor
Required characteristics
· Have a high school diploma or GED with a minimum of one-year customer service experience
· Have a basic knowledge of customer service best practices and possess good communication skills
· Enjoy working with the public, meeting new people, and working with volunteers
· Be willing to attend Museum-sponsored events after hours and on weekends
· Show proficiency using technology/computer software (Google Docs, Microsoft Word, Excel, PowerPoint)
· Learn and use the Museum's database management software (Altru)
· Emphasis on accuracy and consistency
· Self-motivated with strong organizational skills
· Willingness to work as part of the team serving the Museum's mission
To apply, please send a cover letter, resume, and the names and contact info of three professional references to [email protected]. No phone calls. Position open until filled.
Part-Time: 5-11 hours per week
Pay is $12.75-$13 per hour dependent on experience.
Apply by: February 14, 2020
---
Art Studio Instructors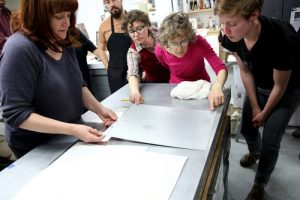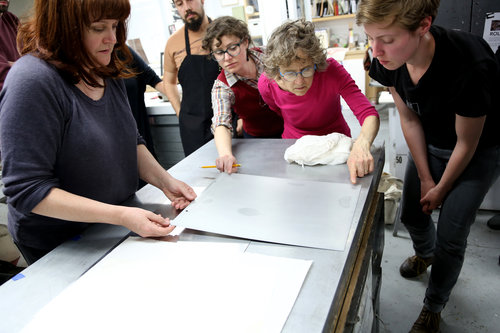 The New Bedford Art Museum is looking for instructors for our February, April, and Summer art camps. The ideal candidates will have experience teaching students between the ages of 6-13 and will be well versed in their specific field of art. Teachers will be expected to manage classroom projects, students, and safety. The goal of this program is to create a welcoming educational environment for a diverse student body.
We are currently seeking instructors with experience in multiple mediums: Clay, Sculpture, Drawing, Painting, Collage, and Digital Arts.
Pay is $20-$25 per hour dependent on experience.
Requirements:
Strong communication skills with the public, artist/educators, students and donors
Work closely with the Education and Outreach Director, and other staff to create a positive and welcoming atmosphere.
Requires a degree in education, art education, the arts or a related field.
Ability to work with diverse students to reach their creative potential.
Accompany children on short field trips.
To apply, please send a cover letter, resume, to [email protected] No phone calls. Position open until filled.
---