Events
There's always something fun and creative happening at NBAM/AW! Check back often for gallery related events such as artist talks, performances, video/film screenings, discussions and much more!
---
---
WOMEN IN AUDUBON'S LIFE: The Indefatigable Lucy
A Living Timeline with Susan Gabert
9/26, 6:30 – 8 PM
Join Susan Gabert as she unpacks the history of the women in Audubon's life through a female lens.  This interactive lecture tracks Audubon's mother, step-mother, female workers, and of course his wife and business partner Lucy Audubon.
---
BIRD NERDS
Special tours of NBAM/AW!'s Audubon exhibit and New Bedford Free Public Library's collection. Free, meet at the Museum.
Pre-registration required, max 6 people per tour.
Chick on the date to register:
9/27/2018, 6 PM – 7:30 PM
---
AHA! Thursday, 9/13,  Free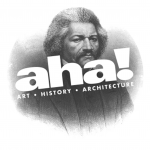 5– 7 PM
Family activity, do you know that Fredrick Douglass lived in New Bedford. Join us for a coloring activity sponsored by the New Bedford Historical Society!
6 – 8 PM 
---
SWAN SONG: Private Wine Tasting + Tour
Thursday, October 4th
6 PM, ages 21+
Tickets $20/person
Swirl and sip your way through the Museum's updated exhibition highlighting all new prints from John James Audubon's Birds of America elephant folio. Featuring an insightful private part two tour of the Birds of First Light and Longhouses: The Prints of John James Audubon with Curator Louie Doherty, Curator of Art for the Special Collections Department at New Bedford Free Public Library Janice Hodson, and NBAM/AW's own Jamie Uretsky. Enjoy pairings of wines, chocolate, and cheese to delight your palette while they share behind-the-scenes tidbits. Join us for our Audubon exhibition's 
swan
 song as we get say goodbye to some of New Bedford's most treasured artwork.
Sponsored by:
---
AHA! Thursday,  10/11,  Free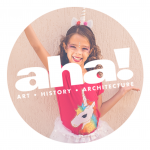 5:30 – 8 PM
6– 8 PM
Bring some cash to get yourself done in caricature! A caricature artist will be at the Museum ready to highlight your best qualities. Come early and reserve a spot!
Caricature Prices:
Black & White/ Heads Only: $10.00 per person
Black & White Body / Gag: $15.00 per person
Color Heads Only: $20.00 each
Color Body / Gag: $25.00 each
7 PM
#NBbestbird Winner Announced!
6 – 8 PM
Bring your dancing shoes because it's salsa night at NBAM/AW!
Salsa Dancing, Sangria Bar, and student print spectacular brought to you by Heritage Gallery artist Adrian Tió!
---

LIVING LEGACY RECEPTION
10/12, from 6:30 – 8:30 PM
For additional information and to RSVP contact the New Bedford Historical Society at 508-979-8828 or by email at 
[email protected]

g
Event is free and light refreshments will be served.
We invite you to join the members of the New Bedford Historical Society as we present the first Annual Frederick Douglass Humanitarian Award to Jibreel Khazan, Civil Rights and Community Activist, and one of the Greensboro Four.
---
The Great Pumpkin Parade
10/23, 10/24, 10/25 from 5 – 8 PM
Refreshments served.
Suggested donation: $5 per person / $10 family.
In conjunction with our friends at the Rotch-Jones-Duff (RJD) House and Garden Museum!
Visit the grounds of the RJD to see a display of Jack-O-Lanterns, carved with care by community members. Inside the mansion, children can participate in a scavenger hunt with prizes.
---
---
New Bedford Art Museum/ArtWorks! reaches out to the following communities and beyond to engage a diverse audience, offer exemplary educational programming and provide a vibrant center for the arts: New Bedford, Marion, Mattapoisett, Dartmouth, Westport, Rochester, Wareham, Acushnet, Freetown, Berkley, Swansea, Fall River, Bristol, Newport, and Providence.