Gallery Events
Check back often for gallery related events such as artist talks, performances, video/film screenings, discussions and much more!
---
An aha! Artsy Welcome!
12/14/2017, 5-8 pm
An open house to welcome NBAM's new Executive Director, Ashley Occhino, Margo Saulnier, Arts and Culture Consultant for the NBEDC, and Roz Crews, Artist-in-Residence, College of Visual and Performing Arts.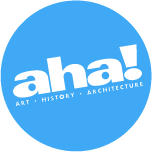 AHA!/NBAM ROADTRIP! 
1/17/2018,  8:30am meet at YMCA parking lot
Trip to the Peabody-Essex Museum, tour of Georgia O'Keeffe: Art, Image, Style
 January 17th, to visit the Peabody-Essex Museum to have a guided tour of the: Georgia O'Keeffe: Art, Image, Style is the first exhibition to explore the art, image and personal style of one of America's most iconic artists. O'Keeffe's understated and carefully designed garments, many never before exhibited, are presented alongside photographs and her paintings, illuminating O'Keeffe's unified modernist aesthetic and distinctive self-styling. For more than 70 years, O'Keeffe shaped her public persona, defied labels and carved out a truly progressive, independent life in order to create her art. Her aesthetic legacy — compact masses, organic silhouettes, minimal ornamentation, and restrained color palettes — continues to capture the popular imagination and inspire leading designers and tastemakers of our day.
Leave at 8:30, Guided tour at 11:00-12:00, lunch is available (on your own) in the Museum atrium, and we leave to return at 2:30. Should be back by 5:00.
We will leave from the YMCA parking lot and you can leave your car for the day. The bus seats 22, first come, first served.
The cost is $65.00 
---
SOUNDSCAPE PERFORMANCE SERIES
Sponsored by Whaling City Sound
During the run of our new exhibition SCAPES: Placemaking in the 21st Century the Museum will be exploring internal landscapes, housed in the individual and cultivated through live poetry and music, as well as performances and creative experiences. SOUNDSCAPE the performance series is sponsored by Whaling City Sound and will feature New England performers.
3/1/2018, 6-8pm  Soundscape Vol 2: Rhythm Field
featuring Rachel Blumberg, percussion and animation as well as Royal Hartigan & dancers, percussion and dance.
---
Dérive and Psychogeography WalkS
2/24/2018, Noon at NBAM
Dérive and Psychogeography Walk: Dog Days with The Center for Undisciplined Research
Bring your hearts, dogs, and travel mugs! NBAM will be providing tog treats, coffee, and hot cocoa for your puppy-guided adventure around New Bedford. For real, bring your dog.
Dérive: a mode of experimental behavior linked to the conditions of urban society: a technique of transient passage through varied ambiances. Also used to designate a specific period of continuous deriving.
Psychogeography: the study of the specific effects of the geographical environment, consciously organized or not, on the emotions and behavior of individuals.
3/8/2018, 6pm
Dérive and Psychogeography Walk: Mix Tape  with The Center for Undisciplined Research
Bring your hearts, ears, and travel mugs! NBAM will be providing coffee and hot cocoa for your musical adventure around New Bedford.
Dérive and Psychogeography: Situationist practices of urban space by Claire Richard 
---
New Bedford Art Museum/ArtWorks! reaches out to the following communities and beyond to engage a diverse audience, offer exemplary educational programming and provide a vibrant center for the arts: New Bedford, Marion, Mattapoisett, Dartmouth, Westport, Rochester, Wareham, Acushnet, Freetown, Berkley, Swansea, Fall River, Bristol, Newport and Providence.