Kids Programs
Art is important for growing and creative minds! Let your kids express themselves in our workshops and classes. Many of our classes are on a rolling admission and some are drop-in to offer a bit of flexibility for busy lives. Have any questions? Call Deb Smook, the Education Director at (508) 961-3072
---
April Vacation 2019
To Register For April Vacation Classes CLICK HERE 
Comics & Digital Animation | Ages 10 –13+ |  Monday, Tuesday, Wednesday  9:00 am – 2:00 pm
Start your journey toward becoming the next comic creator genius of tomorrow… Today! Students will explore age-appropriate comics and graphic novels; uncover the visual language of storytelling with text and images. Students will design stories and characters both on paper and as digital drawings. (Time Permitting)
Tuition: $225 non-member / $203 member
Clay  10-13 | Ages 10–13+ | Thursday and Friday  9:00 am – 2:00 PM
Students will explore wheel throwing and hand-building techniques, creating pieces that are both functional and sculptural. Children get to explore the themes of their choice.
Tuition: $150 non-member / $135 member
Clay 6-9 |  Ages 6–9 | Monday – Wednesday  9:00 AM – 2:00 PM
Learn the basics of clay hand building on student's theme choice. Coils, slabs, slips, glazing and decoration.
Tuition: $225 non-member / $203 member
Painting, Drawing, Collage & Sculpture  | Ages 6-9 | Thursday & Friday 9:00 am – 2:00 PM
Join in this unique opportunity to explore multimedia construction and collaborations! This class is limited only by your imagination.
$150 non-member / $135 member
Aftercare for students is available everyday from 2:00 pm – 5:00 pm. $30
---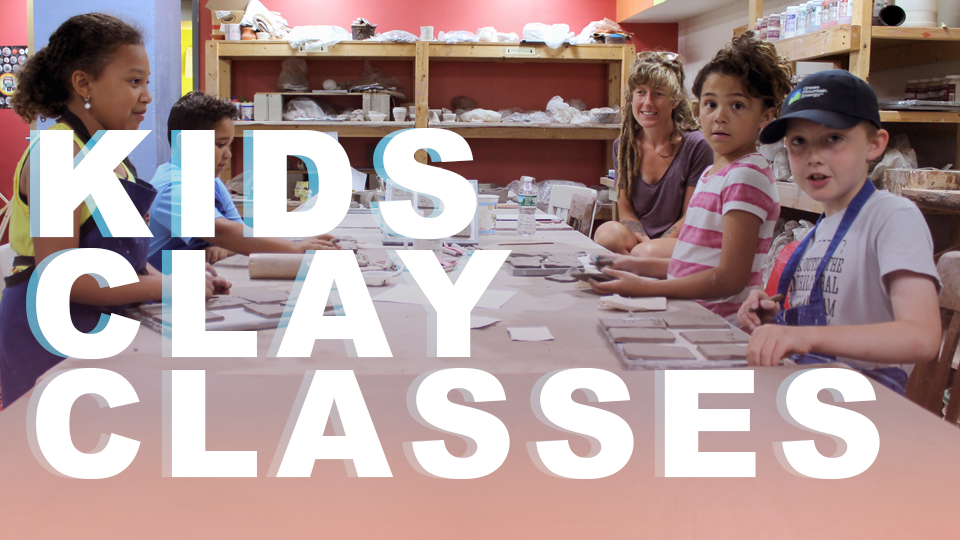 Weekly drop-in clay classes begin again on September 15th! Pay as you go. Parents welcome to join in!
Students learn basic hand-building and wheel throwing techniques to create sculptures and vessels.  Clay and glazes are provided for free. Please pre-register for classes to save your spot! 
 CLICK HERE to register!
Every Saturday 12:00 – 2:00pm
$25 members/$28 non members per child.
---

ARTMOBILE
Operating much like a bookmobile, the 2 purple vans, each with 2 experienced art educators, engage low-income children with fun educational art activities at 20 New Bedford community sites for 7 weeks during July and August.  
Find out if the artMobile if we're coming to your neighborhood this summer! 
Click HERE  to download a PDF of our 2019 summer schedule.