Kids Programs
Art is important for growing and creative minds! Let your kids express themselves in our workshops and classes. Many of our classes are on a rolling admission and some are drop-in to offer a bit of flexibility for busy lives. Have any questions? Call Deb Smook, the Education Director at (508) 961-3072
---
---
The Great Pumpkin Workshop
Sunday October 21, 2018
1:30pm-2:30pm
$2 per pumpkin
Get into the Halloween spirit by painting or carving your own pumpkin! Need inspiration? Artists will be on-hand to help! Visit NBAM/Artworks on Sunday, October 21 between 1:30pm and 2:30pm to create your unique pumpkin.  Pre-registration requested for this workshop, sign up HERE
---

LITERACY THROUGH THE ARTS
Ages (0-3) Every Wednesday, 1:30-3:00  Free!
Come join the New Bedford Art Museum/ArtWorks! at the Family Engagement Center at Irwin M. Jacobs Elementary School for our weekly Early Literacy Program! Children read, dance, sing, and make art with inspiration from a different book each week. 
An adult care giver is required to attend. 
September 5th – Book: by Hannah Hoose and Philip Hoose.   Letter of the Week:  A.  Art Activity: Decorated egg carton ant and decorated paper ant.  Activity: Ant Poem and "Trail of Ants" scissor practice. 
September 12th – Book: "How Do Apples Grow?" by Besty Maestro Letter of the Week:  A.  Numbers of the Week: 1 -10. Art Activity: Use apples as stamps with paint.  Activity: Learning about buoyancy with apples.  Game: Apple Tree Match.
September 19th – Book: "Duck and Goose Find a Pumpkin" by Tad Hills
 Letter of the Week:  P. Art Activity: Paint your Pumpkin!  Activity: Scavenger Hunt.  
September 26th – Book: "Pumpkin Circle"  by George Levenson
 Letter of the Week:  P.   Shape of the Week: Triangle. Art Activity: Paint your Pumpkin!  Activity: What's Inside my Pumpkin?   Planting pumpkin seeds.
---
Family CLay DROP-IN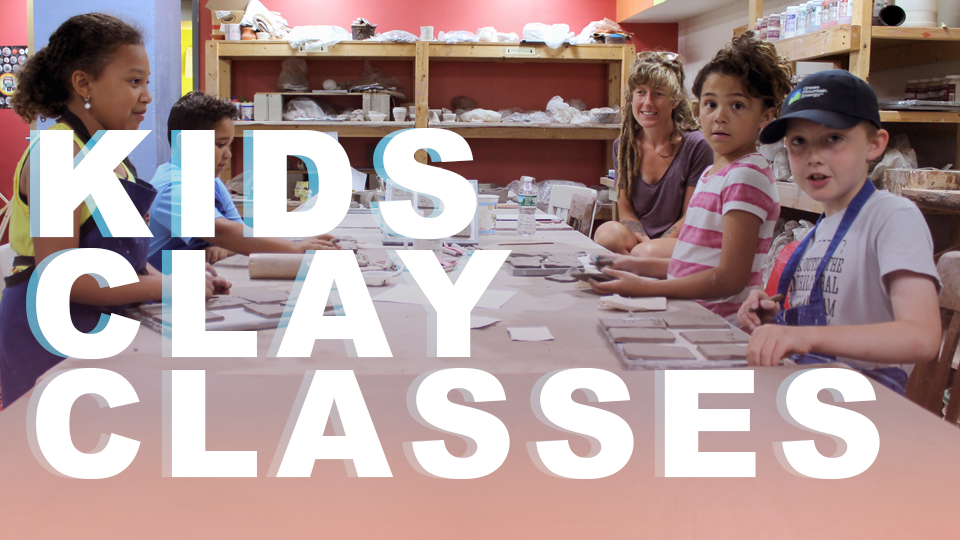 Weekly drop-in clay classes begin again on September 15th! Pay as you go. Parents welcome to join in!
Students learn basic hand-building and wheel throwing techniques to create sculptures and vessels. 
$22 members/$25 non members per child.
---

ARTMOBILE
Operating much like a bookmobile, the 2 purple vans, each with 2 experienced art educators, engage low-income children with fun educational art activities at 20 New Bedford community sites for 7 weeks during July and August.  
Find out if the artMobile if we're coming to your neighborhood this summer! 
Click HERE  to download a PDF of our 2018 summer schedule.