MUSEUM EXPANSION PROJECT:
BUILDING NEW BEDFORD'S ART COLLECTION
---
---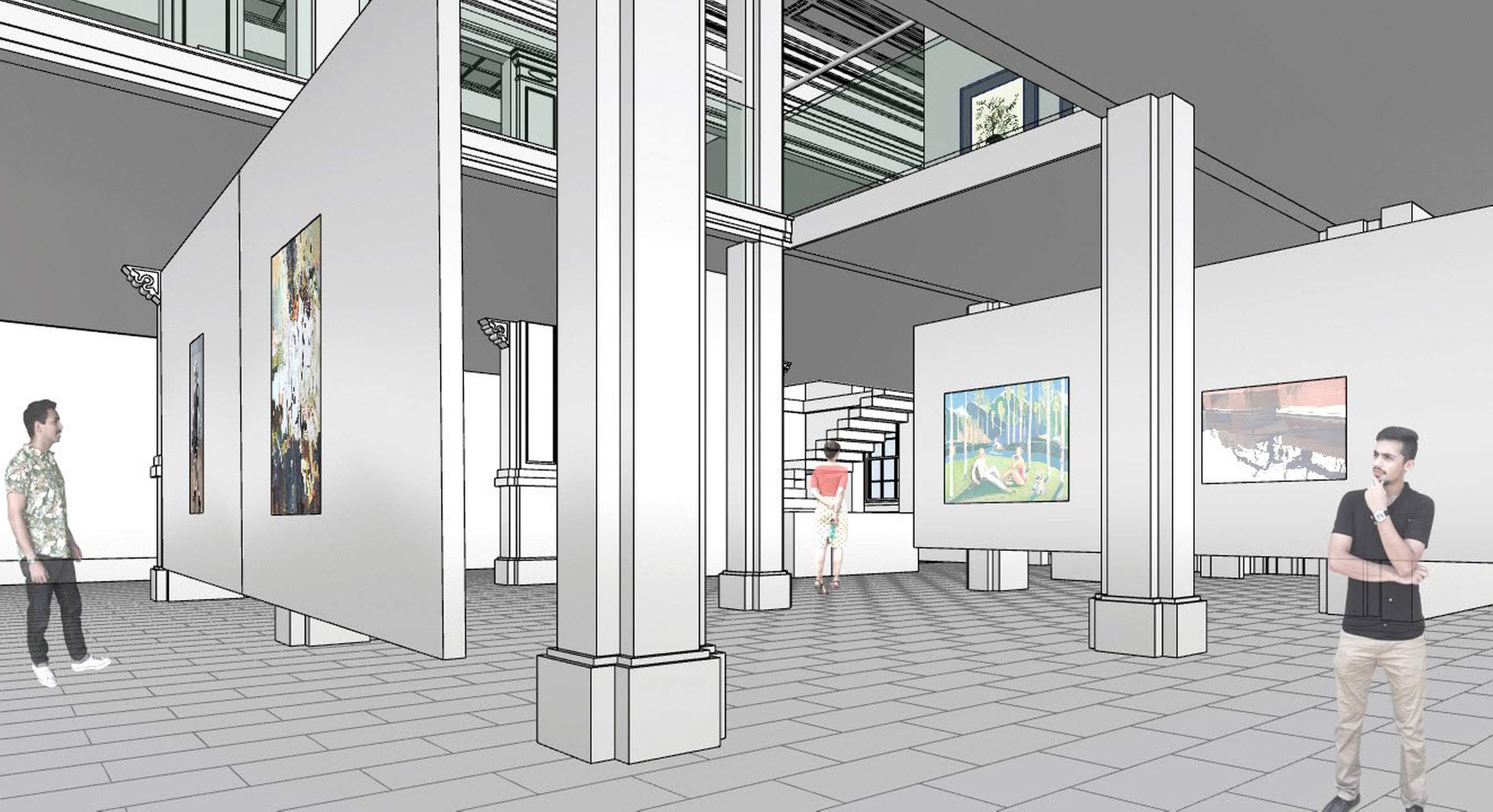 New Bedford Art Museum/ArtWorks! is seeking to undertake a multi-year project to renovate the second floor of the Anthony S. Catojo Jr. Building to create gallery space for the permanent exhibition of the City's Art Collection.
---
The City's collection is presently housed in this public library. Our initial requests to the Massachusetts Cultural Council and the New Bedford Community Preservation Act are part of the start-up strategy, which encompasses rehabilitation efforts and will provide support to hire professional staff.  We are currently requesting support to hire an architect to create renovation plans and construction estimates, a consultant to perform an operations plan with a solid set of numbers that reflect the financial aspects of the project itself and the financial outcome in operational terms when complete, and a fundraising consultant will be identified to work with the museum to conduct a fundraising feasibility study for its upcoming capital campaign.
By creating access to the City's art collection and enhancing the downtown cultural hub, this project will contribute to the cultural, educational, and economic life of the community in several respects.
 The City's Art Collection will be visible and more accessible.
Create an exhibition space that will enhance New Bedford as a destination.
Grow the City collection.
And enhance the Museum's mission by providing rich connections and context to the City's history and current creative climate.
With the City's Arts & Culture Plan now launched – this project is a perfect fit with the plan's goals because it enhances access to the arts for tourists and residents, including youth.
The envelope of the building has been under remedial care for years and this project would address the structural integrity of the building.  This project expands the scope of a long term, collaborative relationship between the City and Museum. This expansion would solidify the building's use for future generations and contribute to the conservation and preservation of the City's Art Collection.
---
Click here
 to read the Art Museum's Community Preservation Act application.
Click here
 to read The Standard-Times article about FY19 CPA funded projects.
Click here
 to read about this year's Mass Cultural Facilities Fund awards.
Click here
 to watch Museum Executive Director Ashley Occhino speak about the project (35:15 mark).