Positioning Cluster Fields
Positioning Cluster Fields: David Tudor, Rainforest, and Composers Inside Electronics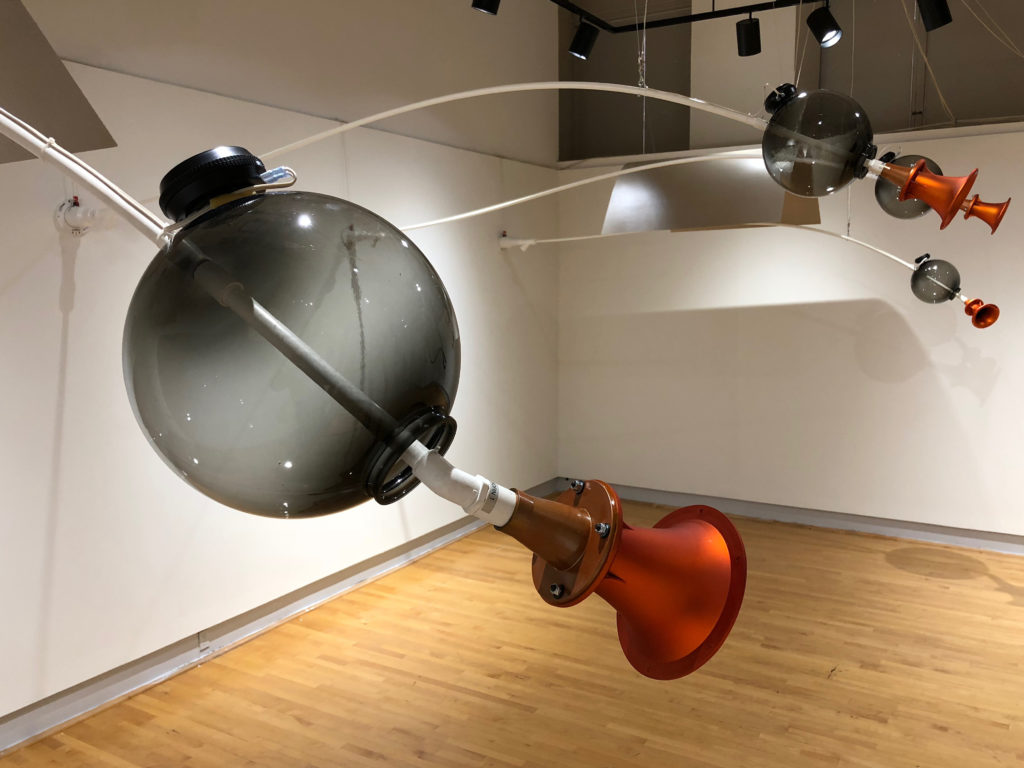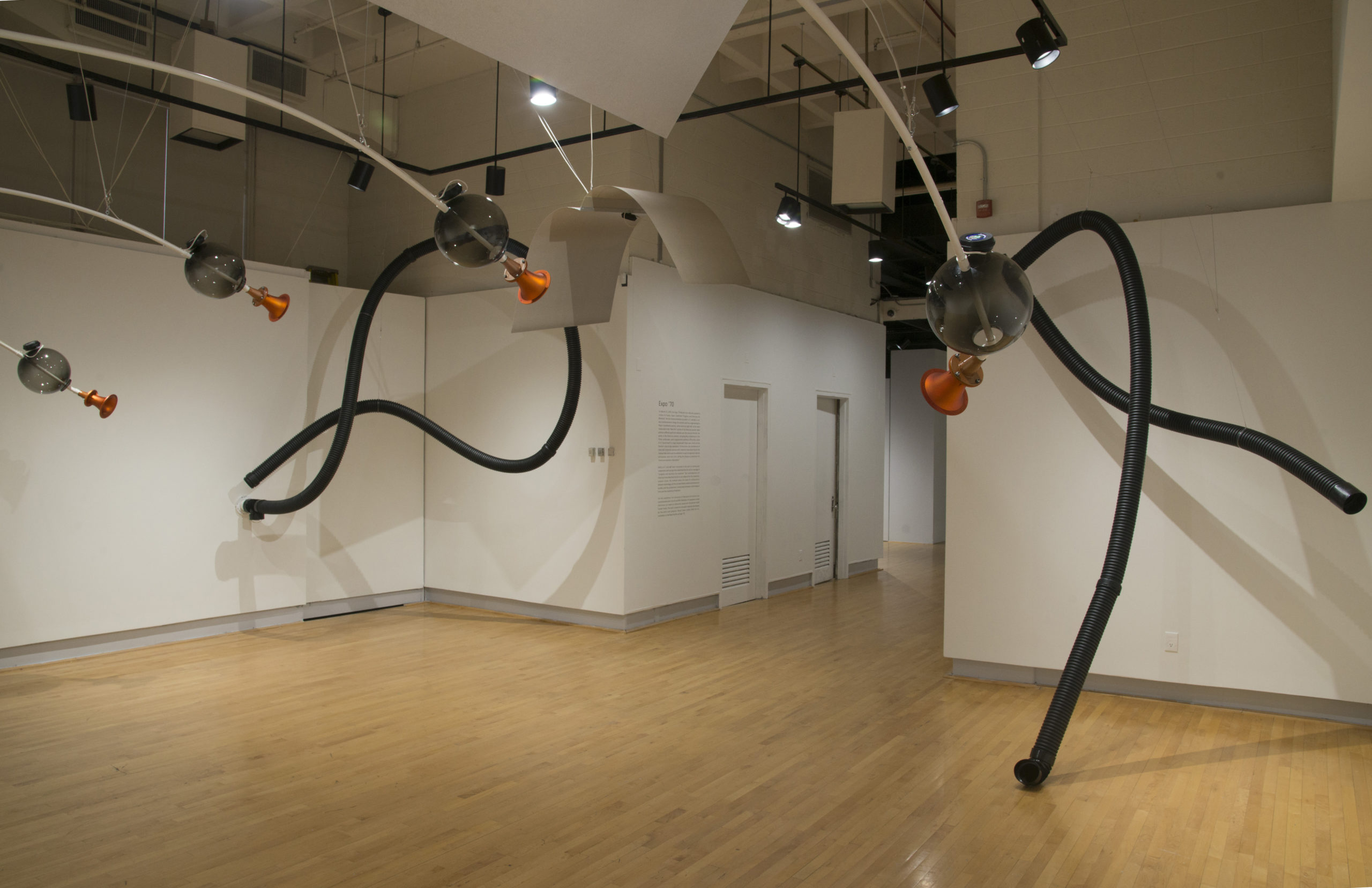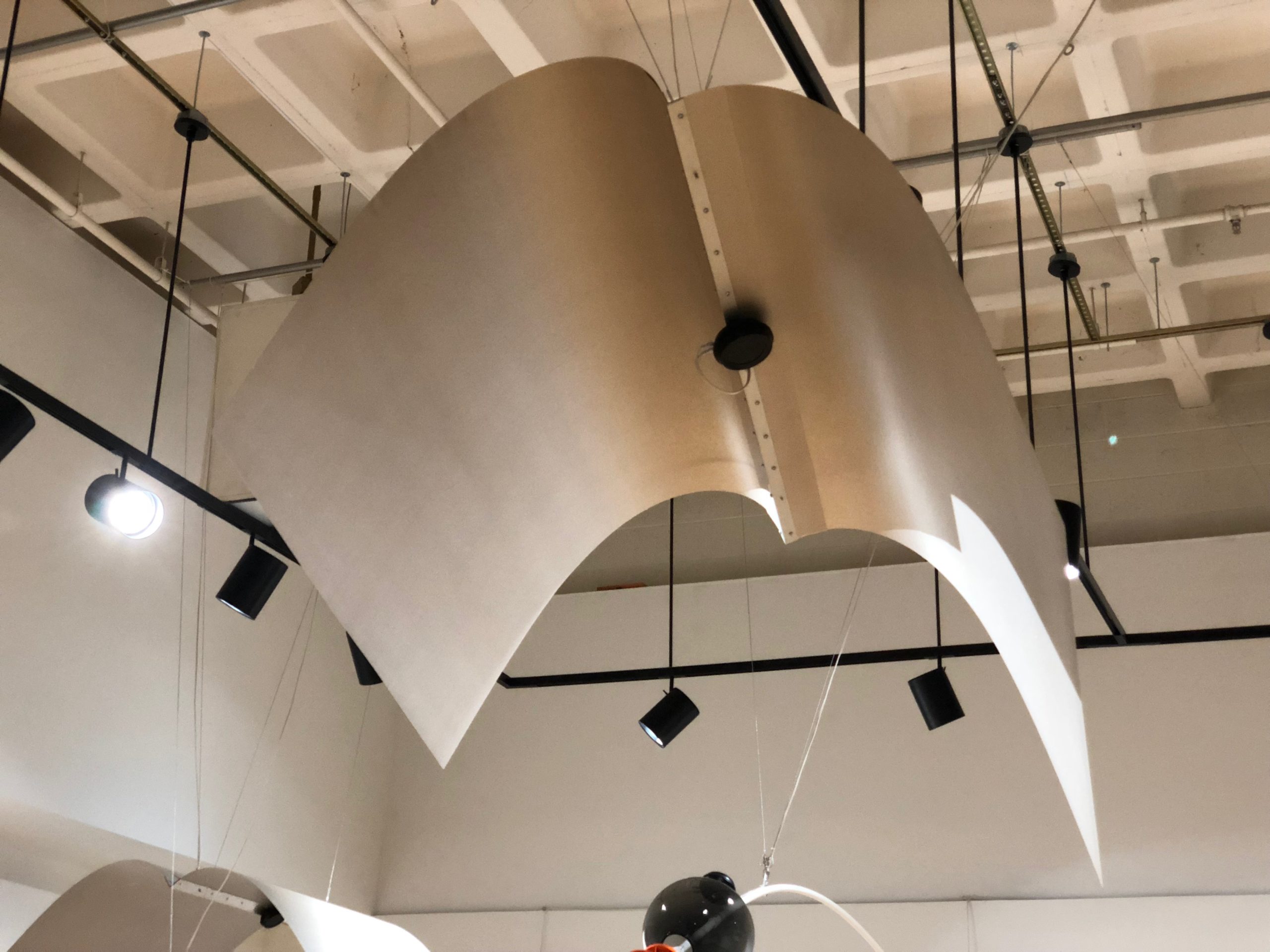 While John Driscoll and Phil Edelstein's sound installation Cluster Fields (2018–2023) is a singular work in its own right, it also bears the impress of Driscoll and Edelstein's decades of collaboration with David Tudor—in particular, their work on the latter's ever-evolving work Rainforest IV. By briefly examining Rainforest IV, which occasioned some of Driscoll and Edelstein's earliest experiments with resonance and spatial sound, and which boldly anticipated many strands of sonic creation in the present day, we can better understand and appreciate the contribution made by Cluster Fields.
Driscoll and Edelstein first connected with Tudor in the summer of 1973, when they participated in an "experimental electronic workshop" led by the composer/musician in Chocorua, New Hampshire; there, working alongside other workshop participants (among them, video artist Bill Viola, b. 1951, and musician Linda Fisher), they worked with Tudor to transform his electronic composition Rainforest (1968–) into a groundbreaking work of proto-"sound art." Tudor had originally developed Rainforest as a musical accompaniment for a dance by choreographer Merce Cunningham. Tudor's unusual accompaniment, a crystallization of his growing interest in the unique resonant properties of physical materials, involved the sonic excitation of small objects (for example, a wooden box, a cymbal, and a tray) with "animal-like and bird-like" electronic sounds. Disc-like devices called transducers transmitted sounds through Tudor's objects in the form of vibration, and small microphones picked up and amplified the resulting squeals, rattles, and resonances.
At Chocorua, in the unlikely context of a rustic barn, this score for dance morphed into a hybrid installation/performance realized on an immersive, architectural scale. As Tudor collaborated on a realization of Rainforest with workshop participants drawn from diverse disciplinary backgrounds (Driscoll was working to unite his interests in sculpture and music, and Edelstein worked at the nexus of dance, sound, and technological experimentation) his more modestly scaled dance accompaniment acquired a powerfully visual and sculptural new dimension. Tudor and his workshop participants suspended large wood and metal objects from the overhead rafters of a barn-turned-performance space and made them resonate with streams of recorded and electronic sound. Activated by transducers, the objects acted as makeshift loudspeakers, emanating these sounds but also filtering and transforming them as their unique resonant properties asserted themselves. As in Tudor's 1968 version of Rainforest, contact microphones (phono cartridges/piezo disks) affixed to the objects picked up the murmurs of each resonating object, and these sounds were reflected throughout the space by conventional surround-sound loudspeakers. The inaugural performance of this room-scaled Rainforest ran for several hours, during which audience members freely wandered through the barn's thicket of resonating objects (for example, lawn sprinklers, a wooden wine barrel, and wagon-wheel rims), choreographing their own, intimate listening experiences, and Tudor and his students transmitted their sounds live from reel-to-reel tape recorders and sound-generating devices.
Many of Tudor's workshop participants at Chocorua found their work on Rainforest deeply transformative, and within a year of the workshop, Driscoll, Edelstein, and several others had reunited with their mentor, forming a Rainforest "performance group" dedicated to the continued presentation of the work in its newly immersive form (ultimately designated Rainforest IV to distinguish it from prior versions). The group's members energetically presented Rainforest IV over the following decade (organizing 28 performances before a hiatus in 1982) while also adopting a new name—Composers Inside Electronics (CIE)—and articulating their own individual visions in original performance works. Approximately half of Rainforest IV's performances between 1974 and 1982 took place in art institutions, where curators recognized the work—originally a piece of music—as a new, hybrid entity that took the medium of sound and made it sculpturally and visually expressive. When it appeared at museums and galleries, Rainforest IV was billed not as a musical composition, but rather as an "electro-acoustical environment or a "collaborative environmental work"—with the term "environment" signaling the work's invitation to spatial exploration by curious listeners. Posters for Rainforest IV performances typically emphasized this dimension of the work with a note that read, "the audience may move among the objects."
In the Seventies, there was not yet a widely accepted term for just what Rainforest—a radically sculptural, spatial experience of sound—truly was. However, in the early Eighties, during which time a growing number of artists were bending sound to creatively non-musical vocabularies, art institutions in the U.S. and elsewhere tentatively introduced a novel classifier: "sound art." Appearing at several major exhibitions trumpeting the arrival of a new, non-musical art of sound ("Für Augen und Ohren," 1980, at the Akademie der Künste, Berlin, and "Soundings," 1981, at the Neuberger Museum, Purchase, NY) Rainforest helped usher in and define this new genre of artistic production, which enjoys a monumental presence in the present day. Rainforest IV has not stopped sending ripples through the art world. In 2009, Driscoll, Edelstein, and Matt Rogalsky (a sound artist, musicologist, and fellow CIE member) developed a new version of the work (Rainforest V) designed to run autonomously—without the presence of human performers. Distinct "variations" or versions of Rainforest V were acquired by and exhibited at New York's Museum of Modern Art (2019–2020), Museum der Moderna in Salzburg (2015, 2017, 2021), MAC Lyon (2017, 2019), and the Arter Museum in Istanbul, Turkey (2020–2022), with additional exhibitions at other venues in the U.S. and abroad. 
Driscoll and Edelstein started working on Cluster Fields in 2017 with a desire to create a new installation work utilizing an array of sculptural loudspeakers using transducers, horn drivers, and small low frequency speakers—all driving resonant objects in different ways. The intention was to articulate a more focused sound space than Rainforest IV by using multiples of specific sculptural speakers in a cluster (allowing a cluster to have sounds moving through the group often with slight variations). Since Cluster Fields was under development during 2016–17, some of the concepts for the sculptural speakers were integrated into subsequent Rainforest V (variations 3 and 4) objects. 
Cluster Fields pays tribute to the legacy of Tudor and Rainforest IV while staking out its own creative territory. While the hums, clicks, and groans of the installation's sculptural objects (excited, in some cases, by transducers!), and the dramatic presence of its clusters in a spatial surround reflect the foundational influence of Rainforest, Cluster Fields conjures an altogether different listening experience, trading the enveloping, "all-over" ambience of Tudor and CIE's work for focused, charged pockets of sound that appear and disappear around the exhibition space, subtly changing over time. Cluster Fields meanwhile slots comfortably into the genre of sound art that Rainforest IV helped to cultivate while also redefining its parameters, proposing imaginative new uses of sound as an artistic medium and physical material.
Links to learn (and hear) more:
Composers Inside Electronics and the evolution of Rainforest
New on Neuma Records: Rainforest IV live in 1977
You Nakai's comprehensive 2021 monograph on David Tudor's work