LEARNING STUDIO: EARLY LITERACY THROUGH THE ARTS
Little ones and their caregivers will create, build language skills, and learn together through stories and art.
NEW EPISODES OF THE LEARNING STUDIO ARE COMING FEB 18!
Sign up today and get your own free art kit then join us weekly for storytime and an art lesson online. Enrolled families will receive fun art activities with step-by-step instructions and a complete set of supplies, special bookmarks and more from the Library – this is a great way to keep the kids busy this winter!
The New Bedford Free Public Library and New Bedford Children are taking their storytime live from our galleries! Tune in for songs and children's stories themed around Hygge, Chinese New Year, Valentine's Day, Winter Birds, and Black History Month in this free virtual program
Please email [email protected] for more information.
Download a pdf of the flyer here| Português |  Español |
About the Program Families and children from birth to 5 years of age will create, build language skills, and learn together. The Learning Studio will offer visual arts, music, dance, drama, and storytelling to introduce communication, both verbal and non-verbal. The program will support parents and caregivers as their children's first teachers, and implement an arts-based early learning experience with developmentally appropriate practices.
Our program is entirely free thanks to our generous partners and sponsors: The  New Bedford Free Public Library, Amelia Peabody Foundation, Cornelia T. Bailey Foundation, Community Foundation of Southeastern Massachusetts, New Bedford Free Cable Acces, The GNBYA, and the New Bedford Birth-3rd Partnership.
---
2021 Episodes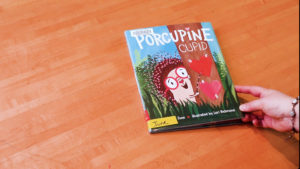 Valentines Day
Read a book with our friends Bethany Coito from The New Bedford Public Library and Marissa Fay Martin from New Bedford Children! Today's books are 'Porcupine Cupid' and 'You'. Join Marissa in the art gallery and make your sponge heart stamps.
---
2020 EpisodeS
CLICK HERE to see our Ricky Rainbow Beard series!
Subscribe to our youtube channel to watch and re-watch episodes!
---
THE LEARNING STUDIO on New Bedford CABLE ACCESS

We've teamed up with New Bedford Cable Access to bring Ricky Rainbow Beard episodes of the Learning Studio to NB Educational Access Channel 9.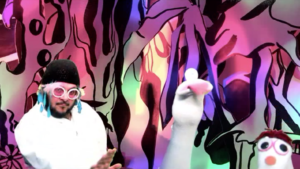 Click here to watch  A Little Mushroom House episode online!
Click here to download the activity instructions for the A Little Mushroom House episode.
Episode activities
Click to download activities from your favorite episodes!