Enchanted Evenings at New Bedford Art Museum
Join us every week for a new and different menu of fun, educational, and entertaining experiences at the Museum.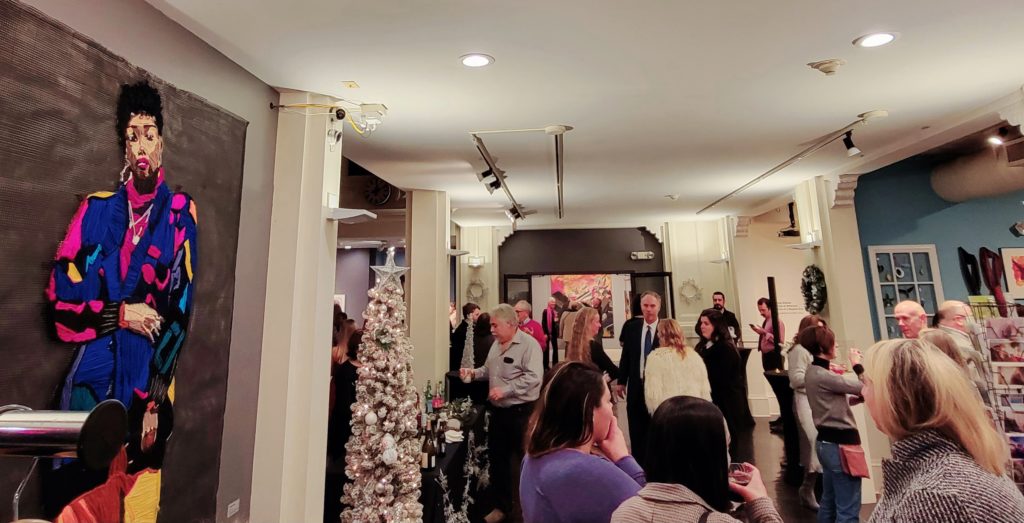 A lecture produced in conjunction with the exhibition, Under The Sheltering Sky
Wednesday, October 18th
6:00pm - 7:15pm

Nothing seems more obvious today than the change in our environment. When we think of climate change for example we are thinking of global shifts in environments, at all scales and dependent on fractional displacements of atmospheric variables. In all of this one of the first questions that emerges is where is our proper place? What space remains that we can occupy, that provides shelter? And yet, as this lecture will discuss, through a series of historical and political analyses, we are still sorting out the question: what is the difference between the disappearance of space and spaces of erasure?
Monday Movie Nights With Mocha
New Bedford Film Society founder, Mocha J Herrup, PhD, will present and lead our post film discussions. Mocha teaches in the Communications, Journalism, and Media department at Suffolk University, and was the curator for The Zeiterion's Cinema New Bedford series.
Presented every first Monday of the month. For September, Monday Movie Night will take place on the second Monday of the month.
Complimentary admission to Museum galleries
$5 Admission includes themed snacks
The Museum is a place for dance too! Take an introductory dance lesson or watch a dance performance on a tiny stage. Every month enjoy a different theme and type of dance.
This program takes place the second Tuesday of every month.
Cash bar
Snacks for purchase
September 27th, 6:00pm - 7:00pm
Poetry, spoken word, and performance are alive and well at New Bedford Art Museum!
Led by judge Sarah Jane Mulvey, the Poet Laureate of New Bedford. Just one Poetry Slam left until we start the Lightning rounds for our Poetry Battle. Winner has the chance to enter and compete for the Champion Title.
This free program takes place the last Wednesday of every month.
Complimentary admission to Museum galleries
Snacks for purchase
Start your weekend off right with great art and music from local musicians!
For the months of July-September, New Bedford Art Museum will be hosting Enchanted Evenings FriYAY events on the second Friday of each month to accommodate Destination New Bedford's Summer Sound Series.
Complimentary admission to Museum galleries
Cash bar
Snacks for purchase