Museum Expansion & Renovation Project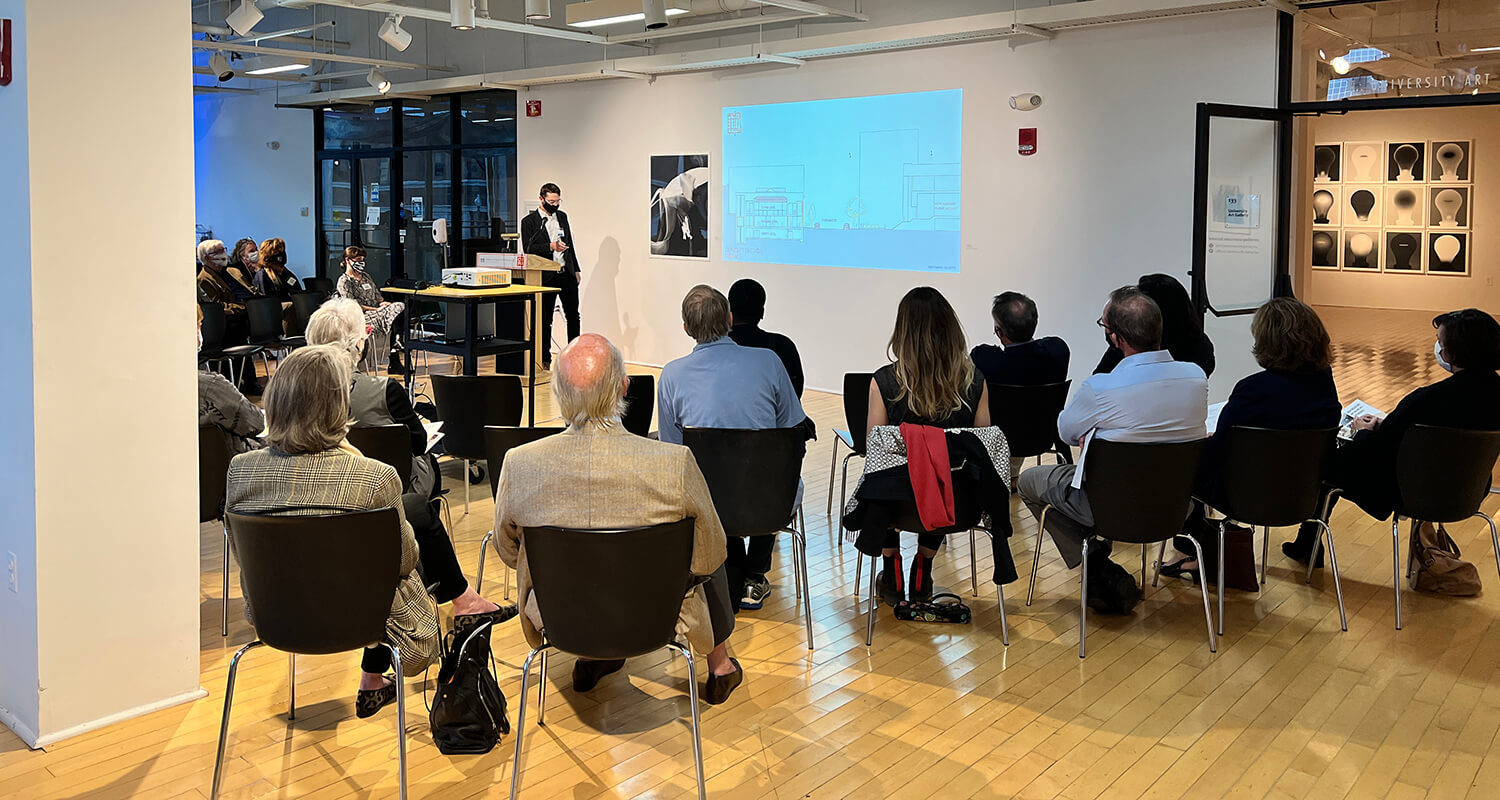 Give this presentation a title
In partnership with the Mayor's Office, the Board of the New Bedford Art  Museum/Artworks! is undertaking a multi-year project to renovate the Anthony S. Catojo Jr. Building to double gallery space, enhance security, and
environmental controls to meet museum-quality standards.
The expansion project will contribute to the cultural, educational, and economic life of the community in New Bedfordexpansion
By making the City's collection more accessible to residents and visitors

Supported text goes here-

Creating a museum that will enhance New Bedford as a destination for cultural institutions and activities of the element

Supportive text goes here.

Growing the City collection by providing a venue that encourages donations of art relevant to the City and its history of the element

Supportive text goes here.

Enhancing the stature and viability of NBAM

Supportive text goes here.

Expanding the Museum's child and adult educational programming by using the City Collection to illustrate and explore the City's cultural and economic historyof the element

Supportive text goes here.

Located across from the New Bedford Free Public Library and diagonally across from City Hall, this renovation will create a City Campus within the Cultural District as well as within the TDI District

Supportive text goes here.
Header Title Goes Here
The museum's plan is to renovate all three floors of its building at 608 Pleasant St. Occhino said the main focus will be doubling the size of the gallery and reconstructing the education space. NBAM's plans also include enhancing security and environmental controls.