artMOBILE
---
Operating much like a bookmobile, the 2 purple vans, each with 2 experienced art educators, engage children with fun educational art activities at community sites across New Bedford for 7 weeks each July and August.
Download a pdf of the 2020 schedule HERE.

---
artMOBILE COLOring contest
Help us design the artMOBILE van! Our purple van needs your inspiration and creativity! Click the link before to download the coloring sheet. To submit your entry, mail the original to the Art Museum before 8/31/20.
Download a pdf of the Coloring Contest HERE.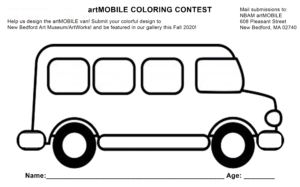 ---
The artMOBILE program is sponsored in part by Leonard & Hilda Kaplan Charitable Foundation, New Bedford CBDG, our patrons and members.
---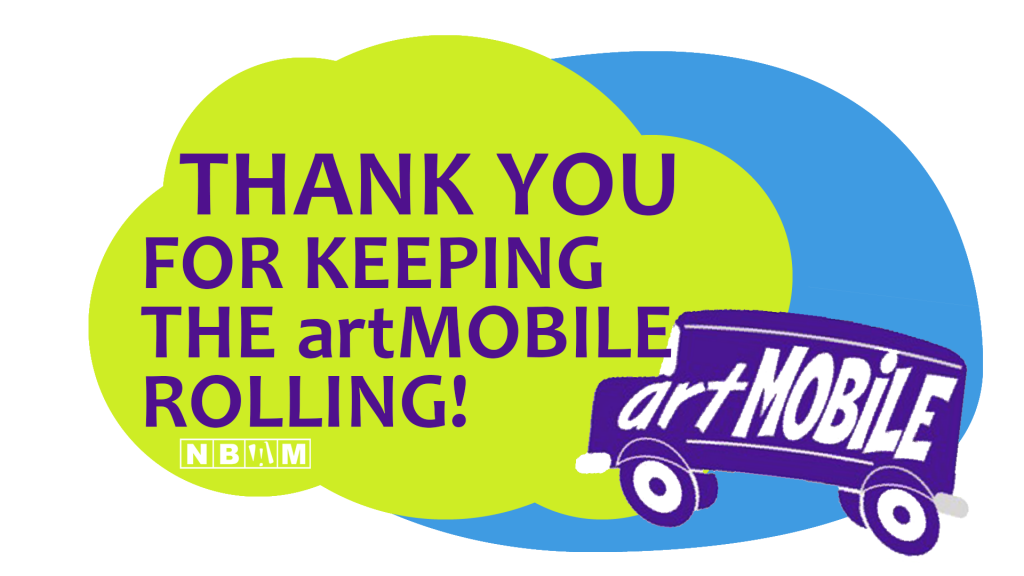 SUPPORTERS
Anonymous Donors
Big Ocean
Sandra Bilodeau
Nancy Braitmayer
Melissa Chester-Letendre
Caroline Conzatti
Peter Covill
Kathy Dinneen
Daniel Everton (In Memory of Joe Bagaco)
Annette Ewing
Richard A Kellaway
The Lee L. and Judith E. Selwyn Foundation
Margaret Nash
New Bedford Plumbing & Heating Supply
OCD Beverage Catering Co.
Timothy Mahoney
Kristina and Guy Occhino
Jim Sears and Donna Huse
Dr. & Mrs. Gilbert Shapiro
Jamie Simmons
Deb Smook
William Straus and Kerry Shortle
Doris Timmeney
---