Operating much like a bookmobile, our purple vans, and experienced art educators, engage children with fun educational art activities at community sites across New Bedford and the SouthCoast. Click below to learn about our upcoming activities on December 13th-17th!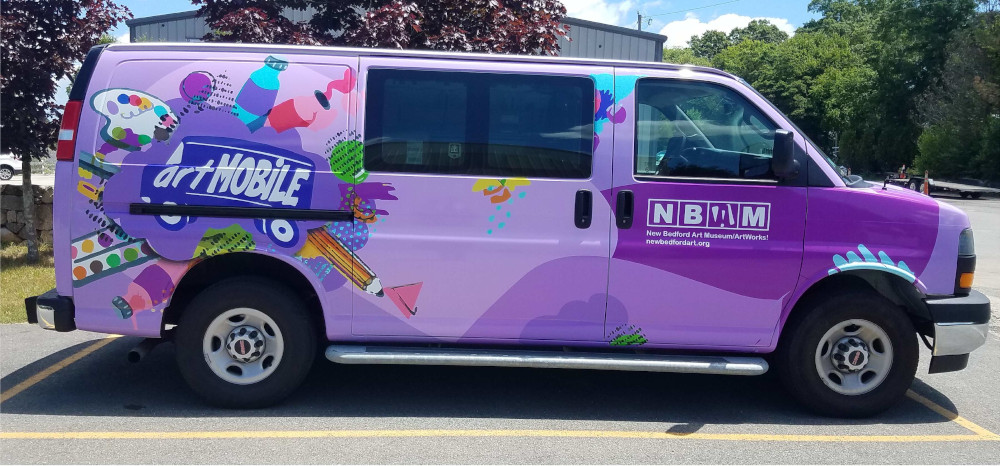 THE ARTMOBILE SUMMER SCHEDULE
Weekly Visits to Select Locations
11:15 am-12:15 pm: Shawmut Village

1 pm-3 pm: Ingraham Place
10 am-12 pm: Brooklawn Park

1 pm-3 pm: Harrington Park
11:15 am-12:00 pm: Parkdale

1 pm-3 pm: Dennison Memorial
10 am-12 pm: Dottin Place
11:15 am-12:15 pm: Blue Meadows
10 am-10:45 am: Eddie James Park

1 pm-3 pm: Buttonwood Park
10 am-10:45 am: Bay Village

1 pm-3 pm: Satellite Village
10 am-12 pm: Riverside Park

1 pm-3 pm: Clasky Common Park
10 am-12 pm: Ruth Street Commons

1 pm-3 pm: Hazelwood Park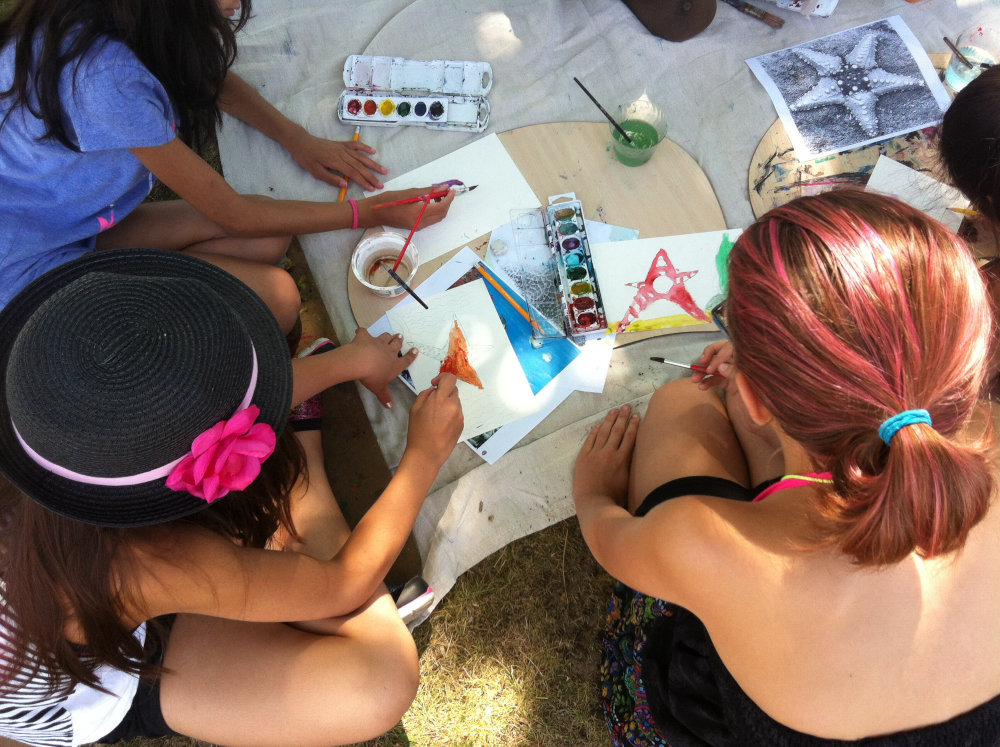 This year the iconic purple artMOBILE vans will launch their 26th summer of bringing art to the community. This outreach program will continue to be a free and accessible source of creativity where youth will engage in artistic and inventive instruction with quality art supplies.
Help us keep the artMOBILE running in 2021 and beyond!"
The artMOBILE program is sponsored in part by The SouthCoast Community Foundation, Kaplan Foundation, Children's Art Fund, New Bedford Day Nursery, New Bedford Community Development Block Grant, Wicked Cool Places financed by the city of New Bedford's Arts, Culture and Tourism Fund, our patrons and members.