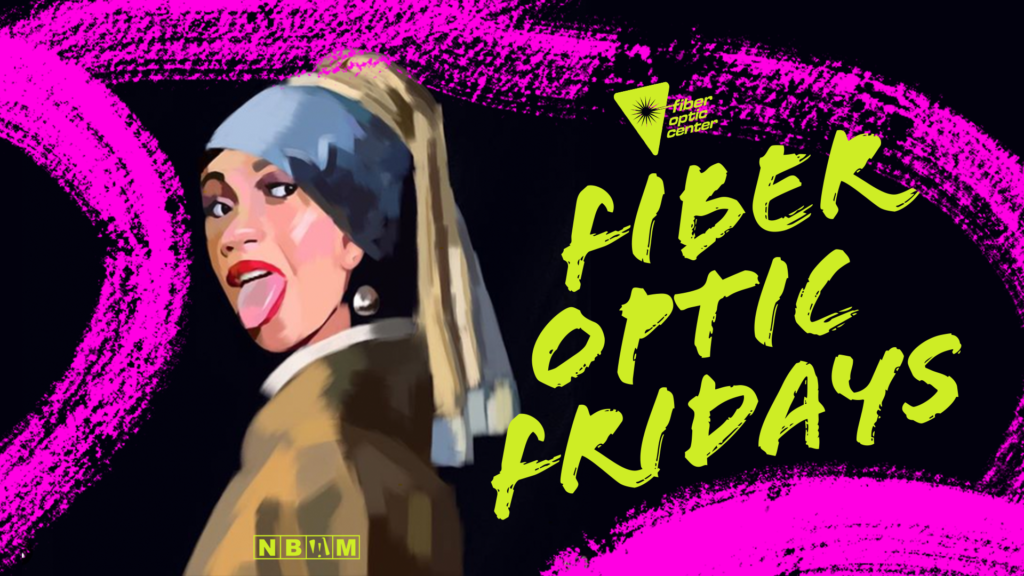 This Summer and Fall NBAM turned the spotlight on digital media artists with Fiber Optic Fridays! (FOF!). FOF! is a two-week virtual residency where we present video, sound, animation, and other digital artworks by emerging artists. NBAM will host one artist every two weeks, and showcase the artist's work with interviews and other online engagements. 
This program is brought to you Fiber Optic Center. Thanks for your continued support of artists and musicians!
---
Jeff

 

St

. Pierre, October 8, 2020 – October 16, 2020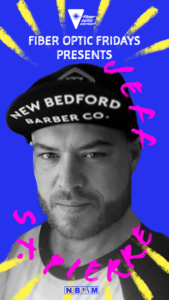 Local artist and barber 
Jeff
St
. Pierre is bringing his New Beige freshness to NBAM.  For his Fiber Optic Fridays! residency,
St
. Pierre brightened up our Skylight Gallery with a new piece. Stay tuned for videos of 
Jeff
St
. Pierre and schedule your next visit to the Museum to get a look at what our latest Fiber Optic Fridays artist has created.
Artist Interviews
---
---
---
Paco May, August 14, 2020 – August 28, 2020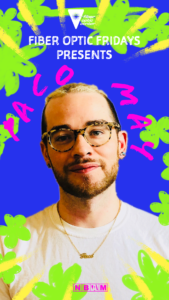 Paco May is a New York-based artist who primarily works with his finger on an iPad. Using a simple drawing app, he documents the pop culture and politics of the moment refracted through a queer gaze. His work is often based on photo references which he deconstructs and recolors to render them in an immediate and dynamic way. Paco uses his Instagram account as a visual blog of the times as he sees them; drag queens, hip hop, politics, R&B divas, Hollywood, fashion, trash culture are his fascinations and his subjects. His recent work has shifted to focus on the social revolution happening in the streets of New York and to chronicle the diverse group of activists turning our world towards something brighter.
Featured Artworks
Artist Interviews
---
Marissa Paternoster, July 24, 2020 – August 7, 2020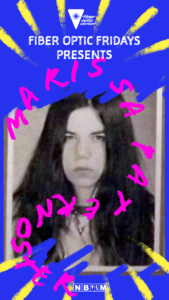 Most of us know Marissa Paternoster as the guitar-shredding, wailing frontwoman for Screaming Females. If that wasn't enough, she's also an amazing artist who creates meticulously drawn illustrations and murals. – VICE (read more)
Marissa Paternoster is an artist, singer, and guitarist active in New Jersey's New Brunswick music scene. She is the lead singer and guitarist in the bands Screaming Females and Noun. From July 24, 2020 – August 7, 2020 we'll celebrate the work of Marissa Paternoster. Come back for more videos with Marissa through August 7th!
Featured Artworks
Artist Interviews
---
Janaya Kizzie, July 3, 2020 – July 16, 2020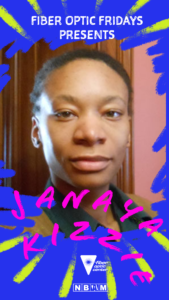 Janaya Kizzie (she/they) is an author, archivist, and historian living in the Providence area. As an archivist Kizzie processed the AS220 Collection, documenting the history of arts and place-making, at the Providence Public Library in 2016, and was named the Rhode Island Arts and Culture Research Fellow for the Rhode Island Council for the Humanities in 2019. 
Kizzie performs and binds books as Hidden Here Press, including Dead Again a biographical chapbook, and Linea Nigra, a performed book of water, ink and layered voices. Kizzie's work has appeared at national food and storytelling series, Tender Table, performance series Luna Loba, Providence Fringe Fest and Creature Conserve's Urban Wildlife Exhibit. 
Featured Artwork
Balaena is a short story that emerges in the literal and conceptual spaces between Melville's words in Moby Dick. In ink, paint, thread, illustration and salt, Balaena explores whaling's inexorable link to the slave trade, and assesses the ramifications of and connections between fetishizing the sea and historical research.
Artist Interviews