On View
Check out what exhibitions we are featuring online and in person. Explore our online shows or click here to book your next visit. Museum hours are Thursday – Sunday, 10 am – 4 pm.
---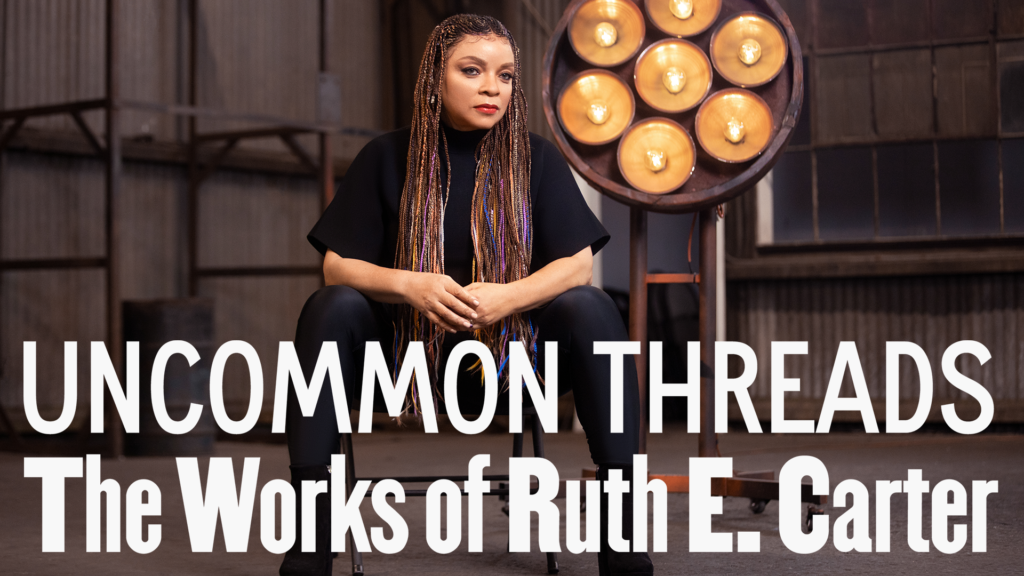 Uncommon Threads: The Works of Ruth E. Carter
MAY 1 – NOVEMBER 14, 2021
Now on view! Time tickets preferred.
New Bedford Art Museum/ArtWorks! (NBAM), in collaboration with the New Bedford Historical Society, New Bedford Free Public Library, New Bedford Whaling National Historical Park, UMass Dartmouth CVPA, and Massachusetts-based archivists Rememory Consulting,  is proud to present Uncommon Threads: The Works of Ruth E. Carter, a solo exhibition celebrating Massachusetts-born Ruth E. Carter's 30-year career as an Academy Award-winning costume designer.
Click here for more information about the exhibition.
---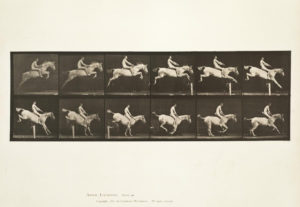 Eadweard Muybridge: Animal Locomotion
June 17, 2021 – January 9, 2022
The latest exhibition at the Art Museum by New Bedford Library's Art Curator, Allie Copeland. Eadweard Muybridge: Animal Locomotion is the Library's latest exhibition featuring historic photographic studies of animals in motion and early motion-picture projection.
---

COMMUNITY ARTIST-IN-RESIDENCE: CARL SIMMONS
May 20 – AUGUST 8, 2021
We are excited to introduce the next NBAM Community Artist-in-Residence: Carl Simmons!
Simmons is a New Bedford resident and artist who finds inspiration in local history, folklore, and preservation. "There's a lot to like in New Bedford's past. There are some things better left behind. Determining the difference requires the efforts of a dogged historical detective with a discriminating, if not downright off-beat, aesthetic. That person is Carl Simmons," -Steven Froias, columnist.
Weekly Carl works within the gallery and creating videos that premiere at NBAM and online.
---