Faces Behind Atrocity: VOICES OF HUMAN TRAFFICKING
Works by Matilde Simas, Founder of Capture Humanity
---
Today, there are over 40 million slaves in the world, bringing slaveholders and traffickers about $150 billion annually. With high profits and low risk, human beings' buying and selling have become the fastest-growing criminal enterprise in the world, surpassing even arms and drug trafficking. How can this be? Modern-day slavery, or human trafficking, exists in every county and under many guises. Issues including extreme poverty, corruption, cultural norms that devalue and commodify women and children, and an insatiable demand for exploitive sex and cheap labor fuel this crime. It may be hard to accept that this happens in our communities, but we must share the knowledge that this is a reality for far too many victims to change it.
Despite increasing efforts and a global movement to raise awareness about the atrocities of human trafficking, many people remain unaware that modern-day slavery persists in alarming numbers.
---
The Exhibition 
Click on the photos below to read the stories from the survivors.
Safi

Safi, a 12-year-old girl, sits for a photo outside her home in Nairobi, where she lives in a shelter for survivors of child trafficking. "I was 10 years old and attending fourth grade in Uganda, when my cousin promised I could attend a better school in Kenya. Believing her, I agreed to move there. When I arrived, I was not taken to school but instead I was forced to work as a domestic servant for five men. At the end of each day they beat me and denied me anything to eat. A neighbor helped me get help."

Shirley

Shirley, a victim of Child Domestic Work (CDW), was rescued from an abusive situation, where she worked long hours and completed heavy work. For this, she did not receive a wage or benefits. Working outside of her home, Shirley was separated from her family for extended periods of time, and under the complete control of her employer. Many CDWs like Shirley are not allowed to go beyond closed doors, except when the employer sends them on errands or brings them along when their services are needed. Isolated from family and peers, they rarely leave, and suffer from many forms of abuse.

Amani

"I was 14-years-old when a family friend introduced me to a much older man. This man soon became my husband. I dreamed of attending school but realized my plans for an education was not possible." Child Brides are not physically and emotionally ready to become wives and mothers. Being forced into marriage at such a young age puts them at risk of suffering from domestic violence and enduring dangerous pregnancies and childbirth. With little access to education and economic opportunities, they and their families are more likely to live in poverty.

Ash

Ash, a 14-year-old survivor of human trafficking, was trafficked by her aunt as a Child Domestic Worker (CDW). She was on call 24 hours a day, 7 days a week without a wage or benefits. She worked tirelessly, performing domestic chores such as washing dishes, cooking, cleaning, and caring for young children. Throughout her ordeal, Ash was verbally, physically, and sexually abused. Like most CDWs, Ash did not have a work contract, benefits, or access to health services. Many CDWs are sold, trafficked, and work in bondage, without pay.

Tumaini

Tumaini, a 14-years-old girl from Addis Ababa, Ethiopia. "I met a family friend in Ethiopia. He promised to take me to a good school in Nairobi. A few days later I traveled with this family friend to Nairobi. When I arrived, he took me as his wife." Every day Tumaini was physically and sexually abused by her husband. After an abusive episode a nurse caring for Tumaini helped her escape. Child marriage disproportionately affects girls around the world, and denies their fundamental rights to health, safety, and education. Girls who are married before the age of 18 are more likely to suffer from intimate partner violence, including sexual, physical, psychological and emotional violence. When is Child Marriage considered slavery? Child Marriage can be referred to as slavery, if one or more of the following elements are present: • If the child has not genuinely given their free and informed consent to enter the marriage • If the child is being controlled and a sense of being "owned" in the marriage is present. This is seen particularly through verbal, physical, sexual threats, and being forced to undertake domestic chores in and outside of the marital home. • If the child cannot make the choice to leave or end the marriage, leading to a lifetime of slavery.

Pendo

"I came from a poor family in Tanzania. I knew very early that to get ahead I would need to work hard and going to school was not something I could dream about. When I turned 16 a family friend convinced me that I could find work across the border in Kenya. Believing her, two days later I traveled to Kenya with this family friend. However, when I arrived there, I realized that a lot of what I was promised was not true. I was forced to work as a prostitute." Overworked, abused and no money, a year later, she was lucky to find someone that helped her escape.

Milele

Milele, a 15-year-old survivor of human trafficking, sits for a photo outside her home in Nairobi, where she lives in a shelter for survivors of human trafficking. "I always knew that I had to go through the 'cut'. At age 14, I was forced by my family to go through the 'cut.' I will never forget that day. Soon after I was married off to an old man." Milele currently resides in a safe house where she receives therapy with a psychologist, participants in art therapy and plans to attend school. Female Genital Mutilation (FGM) is commonly referred to as the 'cut' and is also referred to as "female rite of passage." The "female rite of passage" is thought to elevate a girl from childhood to the status of adulthood. According to the UN, communities that practice FGM report a variety of social and religious reasons for continuing the practice. Seen from a human rights perspective, the practice reflects deep-rooted inequality between the sexes, and constitutes an extreme form of discrimination against woman.
The portraits and collected testimonies are part of an ongoing body of work to tell the survivors' stories. The Faces Behind Atrocity series involved seven girls of four different nationalities, ranging in age from 13 to 16. The girls were victims of forced labor, forced marriage, and sex trafficking. They were lured by promises of education, sold outright by family members and forced into domestic servitude or prostitution, or sent away by family to marry a stranger. Some girls were exploited by someone they already knew, such as a relative, a neighbor, or a friend. They were rescued from the horrors of the trafficking world and are in various healing processes. In addition to providing a visual representation of their resilience, beauty, and strength, each survivor recorded a written testimony of how they were led into trafficking and the atrocities they faced.
Faces Behind Atrocity aims to be a tool for advocacy and learning. The series seeks to engage with an audience to challenge common myths about human trafficking and foster a dialogue about the root causes.
---
PWB Series: Survivor
PWB Photographer Matilde Simas documents HAART Kenya, an organization dedicated to ending modern slavery (human trafficking) against women and children in Kenya and East Africa. Simas spent two weeks photographing their workshops, community, and grief-stricken survival stories. HAART Kenya CEO Radoslaw Malinowski, outlines the organization's mandate to eradicate human trafficking not only in Kenya but for all of Eastern Africa.

Created & Directed by Danielle Da Silva
Photographed by Matilde Simas
Edited by David Coulson
---
GET INVOLVED
Human trafficking is an issue that touches every community, including cities, suburbs, and rural towns, but there is something each of us can do to help prevent it. The Department of Homeland Security's Blue Campaign provides plenty of opportunities for individuals or organizations to raise awareness about human trafficking. If you feel moved to help support awareness campaigns on human trafficking, please make a donation to Capture Humanity here.  Thank you for choosing to make a difference!
---
The Artist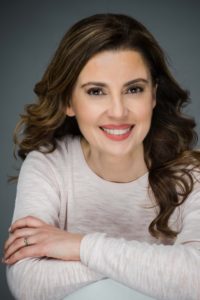 Matilde Simas is a Portuguese American photographer whose portraits of survivors of modern-day slavery, aim to send a message; "Let our voices be heard, we are not afraid, and we are thriving." The importance of engaging survivors in the creative process about how to best tell and represent their own personal stories serves to inform her audience to the realities of modern-day slavery, but through her diligent documentation is sharing the stories of those whom she honors with a wider audience.
Her unique style focuses on documentary and fine art, with her imagery simultaneously reflecting the sensitivity and the strength of her subjects. She considers photography to be a tool to drive social change and empower storytelling.  Her work focuses on issues of dignity and human rights around the world, illuminating the enduring strength of victims, survivors, and people affected by trauma. In her work, she actively seeks to allow her subjects' agency — a way to impact the story and reclaim truth.
Simas has made show appearances at TIFA Winners Exhibition, Shibuya Cultural Center, Owada Gallery in Tokyo, Japan, showcased at the ForeMost Exhibition at Collective Naha in Okinawa, Japan, and State of the World PX3 Exhibition in Paris, Tokyo, Taipei, and New York.  She has recently been awarded a UNICEF Photo of the Year award and she also emerged the winner of the 2017, 2018, and 2019 Social Cause International Photography Award from the Lucie Foundation. In 2017, she founded Capture Humanity, an organization focused on bringing awareness to and preventing human trafficking.
---