Upcoming Exhibitions
New Bedford Art Museum/ArtWorks! offers a variety of exciting exhibitions that highlight regional artists, contemporary artworks, and historical exhibits. Check out our upcoming exhibitions.
---
SKYLIGHT GALLERY
Ruth E. Carter
Curated by New Bedford Art Museum/ArtWorks! and New Bedford Historical Society
Community Partners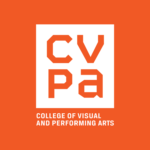 Sponsors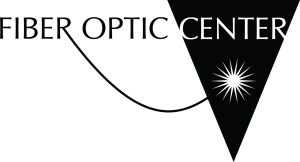 ---
HERITAGE GALLERY

Annual Members Exhibit
On View: June 24 – Nov 8, 2020
Click here for more information
---

FIBER OPTIC CENTER NEW MEDIA GALLERY
Program Sponsors Whaling City Sound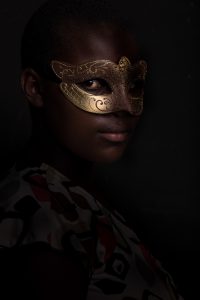 Faces Behind Atrocity
Matilde Simas
On View: July 1, 2020 – January 24, 2021
Reception: Thurs, July 9, 2020
Free and Open to the Public
Matilde Simas is an American photographer whose portraits of survivors of modern-day slavery, aim to send a message; "Let our voices be heard, we are not afraid, and we are thriving." The importance of engaging survivors in the creative process about how to best tell and represent their own personal stories serves to inform her audience to the realities of modern-day slavery, but through her diligent documentation is sharing the stories of those whom she honors with a wider audience.
Her unique style focuses on documentary and fine art, with her imagery simultaneously reflecting the sensitivity and the strength of her subjects. Educated in social documentary photography by the founder of the Social Documentary Network Glenn Ruga in Boston, MA Simas's current project focuses on sharing beautiful, powerful images of survivors of human trafficking.  The project's focus is on reporting on survivor recovery and highlighting hope for a better future. She considers photography to be a tool to drive social change and empower storytelling.  Her work focuses on issues of dignity and human rights around the world, illuminating the enduring strength of victims, survivors, and people affected by trauma. In her work, she actively seeks to allow her subjects' agency — a way to impact the story and reclaim truth.
Simas has made show appearances at TIFA Winners Exhibition, Shibuya Cultural Center, Owada Gallery in Tokyo, Japan,  showcased at the ForeMost State of the World PX3 at Collective Naha in Okinawa, Japan and Atlas of Humanity, Galerie Joseph Le Marais, Paris.  She has recently been awarded a UNICEF Photo of the Year award and she also emerged the winner of the 2017, 2018 and 2019 Social Cause International Photography Award from the Lucie Foundation. In 2017, she founded Capture Humanity, an organization focused on bringing awareness to and preventing human trafficking.
---
New Bedford Free Public Library Presents
City Gallery and Reading Room
Since 1852, the library has amassed extensive holdings of printed works, manuscripts, graphics, fine art, and objects used for research, exhibit, and educational purposes. The art collection is on public view at the Main Library, and special exhibitions, curated by Allie Copeland, are showcased in the City Gallery at the New Bedford Art Museum.
Check out the Library's collection on the 3rd floor, Main Library (613 Pleasant Street ).
Monday & Thursday: 1:00pm – 9:00pm
Tuesday & Wednesday: 9:00pm – 6:00pm
Friday & Saturday: Limited hours
Click here, for more information about the Library's collection.
Upcoming exhibitions in City Gallery at New Bedford Art Museum/ArtWorks!
Pastoral Light
On view: Aug 2020 – Jan 2021
Reception: Thurs, Aug 13,  6 – 8 PM

On Thursday, August 13, 2020, from 6 – 8 PM New Bedford Art Museum/Artworks! will be hosting a reception for "Pastoral Light," a new exhibition curated by Allie Copeland featuring 19th-century landscapes from the New Bedford Free Public Library's collection. The exhibition will be on view from August 2020 – January 2021.
The Pastoral Light exhibition is happening in partnership with DATMA's summer initiative.  Massachusetts Design Art & Technology Institute, DATMA, presents contemporary art with the convergence of design, art and technology through exhibitions, performances and education for all ages and cultural backgrounds in the SouthCoast region and beyond. Click here for more information about DATMA. 
---