---
Hosted by New Bedford Art Museum/ArtWorks!
Please mark your calendars to join us for this free event on
FRIDAY, MARCH 2ND FROM 6:00 – 8:00 PM
---
The 2018 honorees
SENATOR MARK C. MONTIGNY
Massachusetts state senator for the Second Bristol and Plymouth district, which includes his hometown of New Bedford and several nearby towns. The Assistant Senate Majority Leader Mark Montigny has led Senate efforts to restore the Star Store and Route 18, as well as, provide funding for numerous cultural and tourist attractions. Despite veto attempts, he was able to preserve funding for New Bedford area programs that provide critical after-school and summer programming for children.
REPRESENTATIVE ANTONIO F. D. CABRAL
A member of the Massachusetts House of Representatives for the 13th Bristol district, Cabral was elected to the Massachusetts House of Representatives in 1990. He is the current chairman of the House Committee on Bonding, Capital Expenditures, and State Assets and also serves on the Special Joint Committee on Redistricting. As a State Representative, Cabral worked to extend historic tax credits, pass anti-bullying legislation, and secure education funds for New Bedford.
YOUR THEATRE, INC.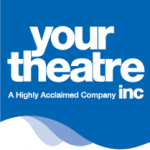 As the community theatre in New Bedford for the past 72 years, Your Theatre, Inc. has continuously produced four to seven shows each season.  They are also proud to offer an annual scholarship for students pursuing the arts. This honoree has had a major impact providing much needed financial, expert guidance and infrastructure support to the arts community through their service to the people of New Bedford.
Striving for the highest excellence, the group draws from the surrounding communities for the best talent, both on stage and off. The organization provides opportunities for both experienced and newcomers. Training is provided in all areas of theatre, including acting, set construction, make-up, and theatrical design.
The First Baptist Church Restoration is an initiative of the Waterfront Historic Area League and Your Theatre, Inc. both nonprofit 501(c)(3) organizations are located and dedicated to the community revitalization of New Bedford, MA.
---
THANK YOU TO OUR SPONSORS
Special thanks to Jonathan Howland, OCD Beverage Catering,  and Always in Bloom Flower & Gift Shoppe